View All Events
Youth Coordinated Entry System Training
Wednesday, November 20, 2019 | 2:00 PM - 3:30 PM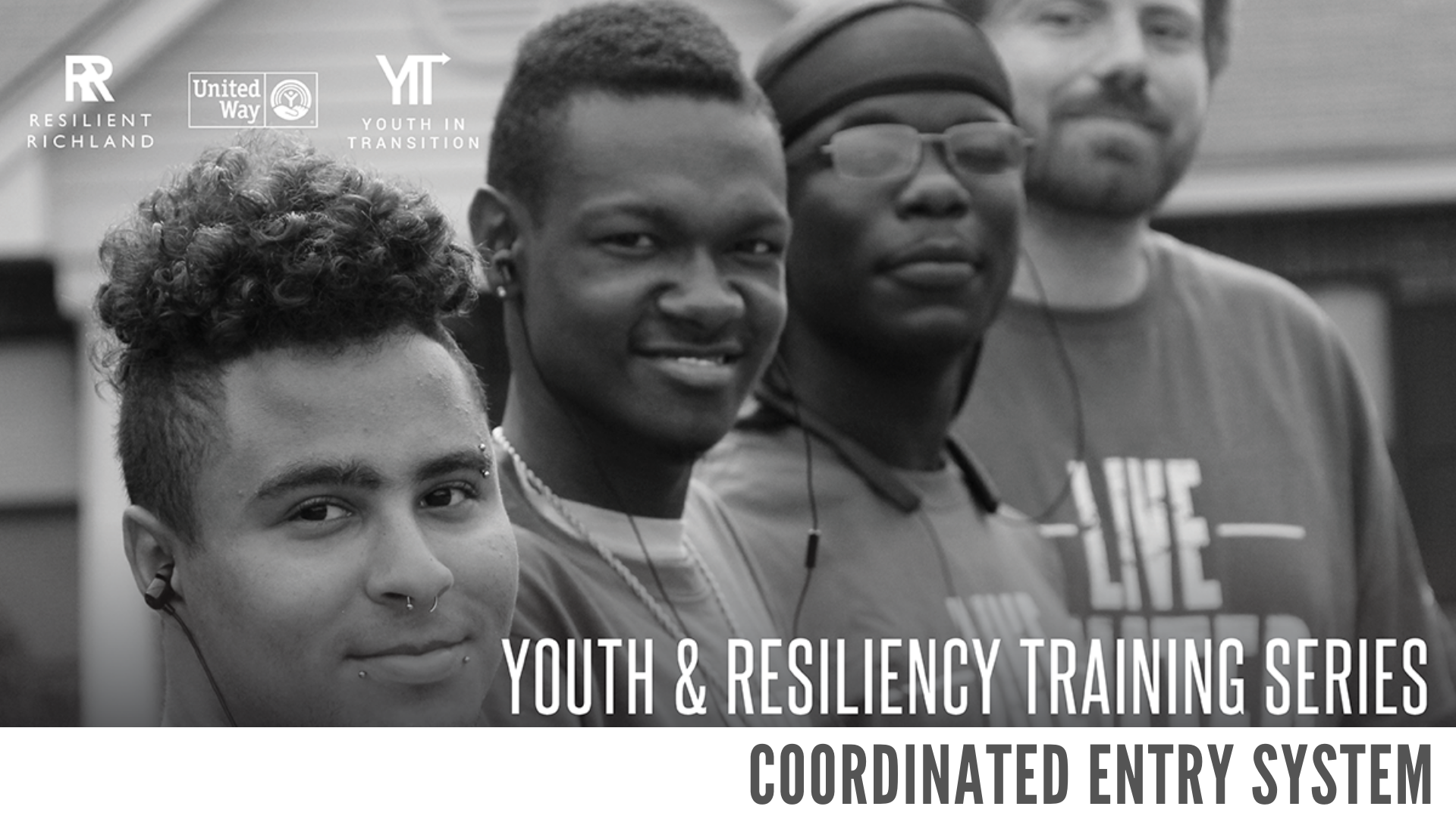 A strong Coordinated Entry System (CES) enables communities to effectively and efficiently use resources to house those experiencing or at-risk of homelessness.
The CES makes it easier for persons experiencing homelessness to access the housing and service resources that are best suited for them.
Youth experiencing or at-risk of homelessness face unique challenges to system access and require a CES that is informed by the expertise and capacity of all youth-serving providers and organizations in a community. Much has changed and evolved since our last training on Youth CES in August 2018.
Join us for an updated training on Wednesday, November 20 at 2:00 pm at United Way of the Midlands (1818 Blanding St., Columbia, SC 29201).
The training will cover the following topics:
• An overview of the Midlands Coordinated Entry System for youth experiencing homelessness • Specific assessment tools for youth to screen for vulnerability and federally funding housing • Making referrals to other providers for housing and services for youth • Case studies on how the system should and should not function • Review of youth Access Points in our area
Registration required. Limited to 60 attendees. 
View All Events