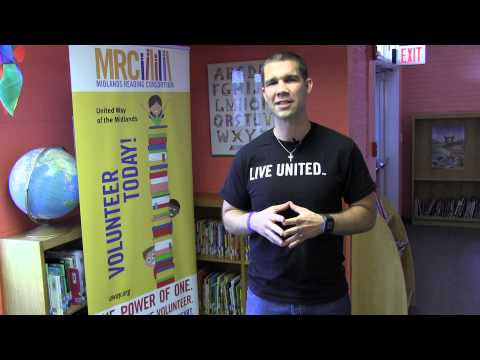 How Nate Klein Lives United
4/8/2015
Nate Klein, a former tutor in United Way's Midlands Reading Consortium (MRC), tells his moving story about how volunteering changed one child's life and, ultimately, how that child changed his.
Related Stories
Edward W. Mullins - 2018 Humanitarian of the Year

United Way of the Midlands is proud to honor Edward W. Mullins, Jr. as the 2018 Humanitarian of the Year.

What does it mean to Live United?

At United Way, we do more than raise funds. We lift up communities, together. One person at a time. What do you fight for?

Restoring Hope - Johnnie Mae

In October 2015, South Carolina experienced a devastating and destructive 1,000-year flood. As a result of hurricane Joaquin more than 11 trillion gallons of water engulfed the area and swallowed everything in its path – including thousands of homes in Richland and Lexington Counties. Now, more than a year has passed. There are more than 1,200 families in Richland and Lexington counties who still need help repairing their homes. Through United Way of the Midlands' Restoring Hope project, we are asking our generous community to re-energize their spirit of generosity and giving to create enough volunteerism, donations and hospitality to restore 250 or more households in the next year so that they become safe and livable. Join our cause at restoringhopesc.org and help more people like Johnnie.