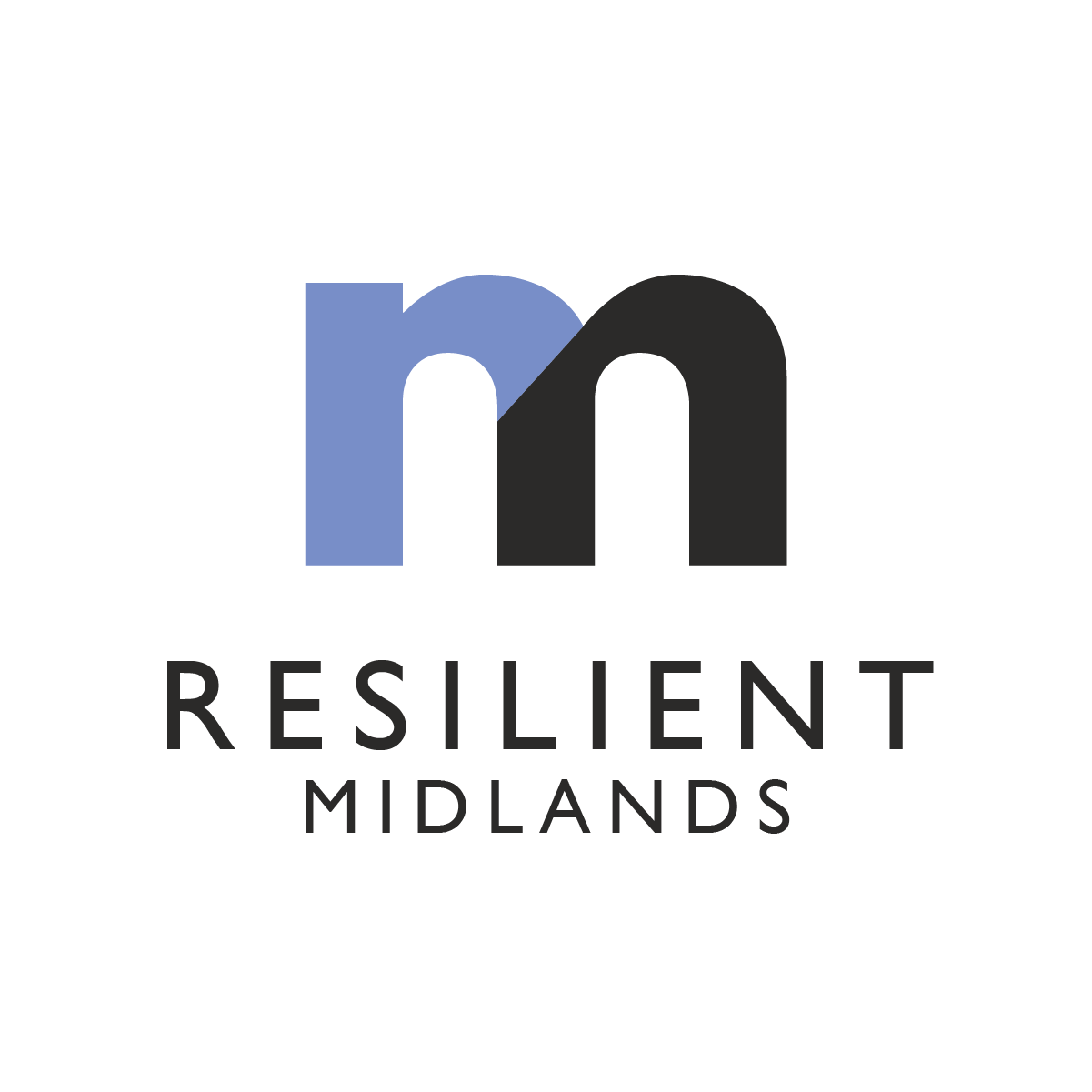 Fostering resilience and tackling trauma is a community-wide effort, but there are resources available to do so.
Below you will find a list of service providers with links to their websites and more information about the services they provide.
---
Achieve Columbia
Develops long-term, deep relationships with at-risk students and their families beginning in the 7th grade and continuing through high school graduation to help ensure long term success.
Children's Trust of South Carolina
(803) 733-5430
Strengthens families and leads communities to prevent child abuse, neglect and injuries in South Carolina.
Columbia Area Mental Health
(803) 898-8888
SC DMH's Community Health Center for Richland and Fairfield Counties. Provide a wide array of intensive mental health services to children, adolescents, adults, and families with severe symptoms of mental illness, substance abuse (dual diagnosis) and/or emotional distress
To access services, Richland County adults should call 803-898-8888 or visit Emergency Services unit for an assessment. For children and adolescent services in Richland County, call the Child, Adolescent & Family unit at 803-898-4777;
Columbia Police Department
General information: (803) 545-3500
Columbia Urban League
(803) 799-8150
A nonprofit, nonpartisan, interracial organization serving economically disadvantaged individuals and families in the Midlands through employment, education, welfare and legal services to the elderly
District Five of Lexington & Richland Counties
803-476-8000
Eau Claire Cooperative Health Centers
(803) 733-5969
Provides family medicine, internal medicine, women's health, behavioral medicine, dentistry, and services in many other areas of medicine regardless of patient age, background, or health condition. ECCHC Assistance and Community Assistance Programs also provide resources for patients who need assistance obtaining quality medical services.
Federation of Families of South Carolina
(803) 772-5210
Provides leadership in the area of children's mental health through education, awareness, support, and advocacy for families of children and youth with emotional, behavioral, mental and/or substance use disorders.
Fifth Judicial Circuit Solicitor's Office
(803) 576-1800
Harriet Hancock LGBT Center
(803) 771-7713
A volunteer-run community center that offers a variety of resources including a free lending library, LGBT-supportive groups, meeting space for LGBT-supportive affiliates, and a directory of LGBT-friendly businesses, organizations, and counselors.
Homeless No More
(803) 602-6379
Addresses the root causes of homelessness by providing safe, affordable housing and offering a structured support program to homeless families
Lexington Richland Alcohol & Drug Abuse Council (LRADAC)
(803) 726-9301
Provides alcohol and other drug abuse intervention, prevention and treatment services. Offers inpatient, outpatient and community awareness programs throughout Richland and Lexington counties
Lutheran Services Carolinas
(800) 435-7464
Quality programs for individual and families including adoption, residential child care/treatment, family counseling and education, refugee services, prison ministry and developmental disability services
Mental Illness Recovery Center, Inc. (MIRCI)
(803) 786-1844
Provides social rehabilitation, representative payee, mental illness management, supportive housing, and homeless services to persons recovering from mental illness
Palmetto Association for Children and Families (PAFCAF)
(803) 834-4921
PAFCAF provides education, support and leadership that strengthens the capacity of member agencies to produce positive outcomes for children and their families. PAFCAF's member agencies serve approximately 85 percent of children and teens in foster care across South Carolina.
Palmetto Health - University of South Carolina Medical Group
(803) 907-0350
Palmetto Heath - Community Outreach and Initiatives
Palmetto Place Shelter
(803) 786-6819
During temporary residence, comprehensive physical and emotional care-giving for child maltreatment victims ranging in age from birth to 17 years is provided
Richland County Department of Social Services
(803) 714-7300
Richland County Public Defender's Office
(803) 765-2592
Richland County School District One
(803) 231-7000
Richland County Sheriff's Department
General Information: 803-576-3000
Richland Library
(803) 929-3422
Provides and promotes unrestricted access to facilities, information, services, materials and technologies for all. Encourages and supports the development of literacy at every age level and supports reading for information and enjoyment
Richland School District Two
(803) 787-1910
The Salvation Army
(803) 765-0260
Feeds the hungry, shelters the homeless, provides crisis assistance to meet basic human needs, Christmas distribution, youth programs, substance abuse rehabilitation and disaster relief services
Sexual Trauma Services of the Midlands (STSM)
(803) 790-8208
Provides 24-hour crisis intervention, hospital accompaniment, individual and group counseling and legal advocacy to survivors of sexual assault and their families
South Carolina Child Care Resource & Referral Network
(888) 335-1002
Helps parents find the best information on locating quality child care, early childhood resources in their community, information on state licensing requirements, and availability of child care subsidies. It also supports families in making childcare choices for their children to prepare them for school readiness and a bright future.
South Carolina Coalition Against Domestic Violence and Sexual Assault (SCCADVASA)
(803) 256-2900
Statewide coalition of organizations providing intervention services to victims and survivors of domestic violence and sexual assault and Primary Prevention programs to students and communities across the state.
South Carolina Department of Juvenile Justice
(803) 896-9749
South Carolina Department of Mental Health
(803) 898 - 8581
South Carolina Department of Mental Health - Youth Suicide Prevention Initiative
National Suicide Prevention Hotline: (800-273-825)
24/7, free and confidential support for people in distress, prevention and crisis resources
Transitions
(803) 708-4861
Transitions moves people from homelessness to permanent housing. Various strategies and types of housing are used to help stabilize individuals living on the street and enroll them in services designed to stabilize their lives, increase their income, and help them secure permanent housing
Unique Interventions for Youth
(803) 667-2570
Providing a holistic approach to working with today's youth and their families by developing and administering innovative training in self-esteem, image empowerment, character education, and social and life skill development.
United Way of the Midlands
(803) 733-5400
United Way of the Midlands partners with agencies, businesses, community leaders and individuals to determine and respond to the critical human service needs in each community we serve. With these partners, we provide programs and resources to improve the education, financial stability and health of people in Calhoun, Fairfield, Lexington, Newberry, Orangeburg and Richland counties.
University of South Carolina - Children's Law Center
(803) 777-1646
A Resource center for South Carolina professionals involved in child maltreatment or juvenile justice court proceedings and child advocates working to improve the safety and well-being of children.
University of South Carolina - Department of Psychology
(803) 777-7302
The Psychology Services Center (PSC) provides services to children, families, couples and individual adults. PSC provides clients with the highest quality, empirically-supported treatments available at very little cost to the client depending on ability to pay. When needed, clients are provided with case management and coordinating services with medical doctors, advocates, and other community partners.
University of South Carolina - College of Social Work
(803) 777-9434