United Way of the Midlands Home
February 1, 2023 - February 28, 2023
USC Campaign Challenge
Let's join forces with United Way to strengthen our community. Give today and help provide programs and services to local individuals and families who need it most.
Give Today
$26,089 pledged to the United Way of the Midlands
Stay Tuned!
Information about our global events will be coming soon! Check back often to find out fun ways to get involved with our campaign!
Message From President Michael Amiridis
The Midlands of South Carolina is home to our flagship University of South Carolina campus, and we are proud to join our neighbors in working to make this community a great place to live and work. During the United Way of the Midlands' 2023 campaign, USC is partnering with this organization again to raise funds to assist our neighbors in need.
Last year, 13,260 people were enrolled in programs supported by United Way of the Midlands. Among this number are first-time recipients needing a helping hand through challenging times and even some members of our university community. The numbers reflect the many ways your gifts in 2022 supported programs to assist your neighbors and make our community stronger. Through United Way of the Midlands:
- 4,784 students participated in literacy and youth programs.
- 2,652 people received medical, dental and eye care.
- 5,824 people benefited from income-building and financial-stability services, including benefits assistance, career coaching, job-skills development, shelter outreach and housing support.

Members of our USC community can use this website to make a one-time gift or donate through a periodic payroll deduction. Your unit ambassador can also show you how you can contribute in the ways that mean the most to you. I am proud to work and live alongside so many Gamecocks who support our Midlands community. Thank you for considering a gift to this year's United Way campaign.
  Michael D. Amiridis
President
University of South Carolina
Read More
Give Today
Recognizing Our Leadership Society Donors
Gifts $500 And Greater
R. Jason Caskey: $10,000.00
James and Sandy Bringley: $14,000.00
Charles Bloom: $500.00
Jennifer McCormack: $500.00
Our United Way Goals & Awards
2022 USC United Awards
Division Chairman Award - Higher Education
University of South Carolina 
2023 Goal:
Increase awareness of United Way's efforts to help both the greater Midlands community as well as the university community. 
2023 Goal:
Increase participation not only through monetary means but also through volunteerism. 
2023 Goal: 
Stronger engagement with 7% increase in giving levels with affinity groups and giving societies such as Women in Philanthropy (WIP), Young Leaders Society (YLS),  Tocqueville Society and Palmetto Society. 
Your USC United Way Campaign Team
Grace Salter, Employee Campaign Director; Mary Alexander, Women in Philanthropy (WIP); Bridget Leslie, United Way Campaign Team for Higher Education; Jack Claypoole, United Way Team for Higher Education; Will Elliott, United Way Campaign Team for Higher Education; Latanza Duncan, United Way Campaign Team for Higher Education
Volunteer Opportunities
Together, we can improve the lives of millions of people, because we are more than just fund-raisers. We are hand-raisers. Sign up to help.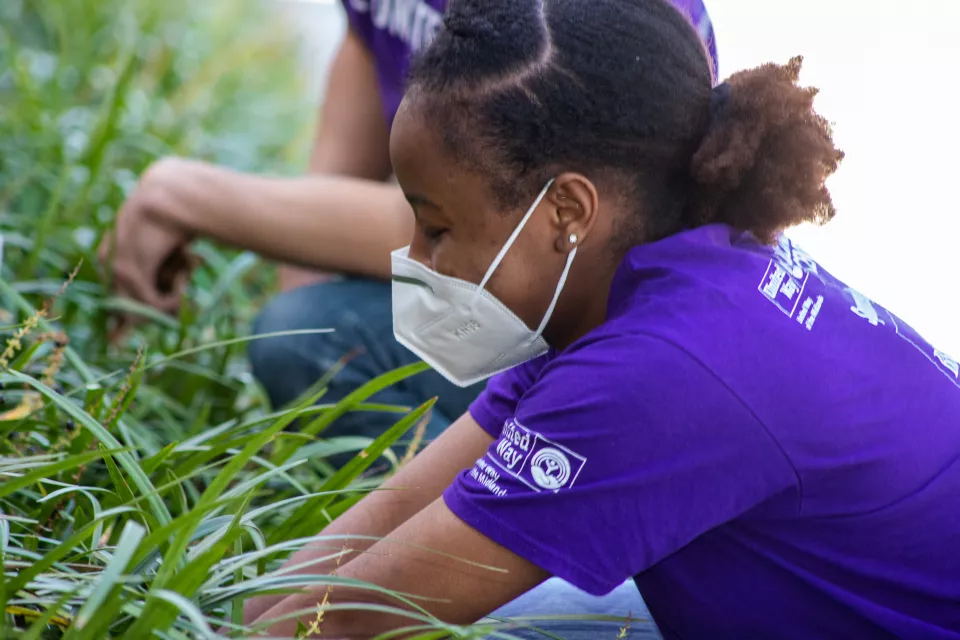 Groups & Giving Levels
Deepen Your Engagement
Check out our engagement network and leadership giving societies. We offer ways to donate, serve and get involved for all ages, stages, and giving levels. Give generously, make new friends, expand your network, and help those in need.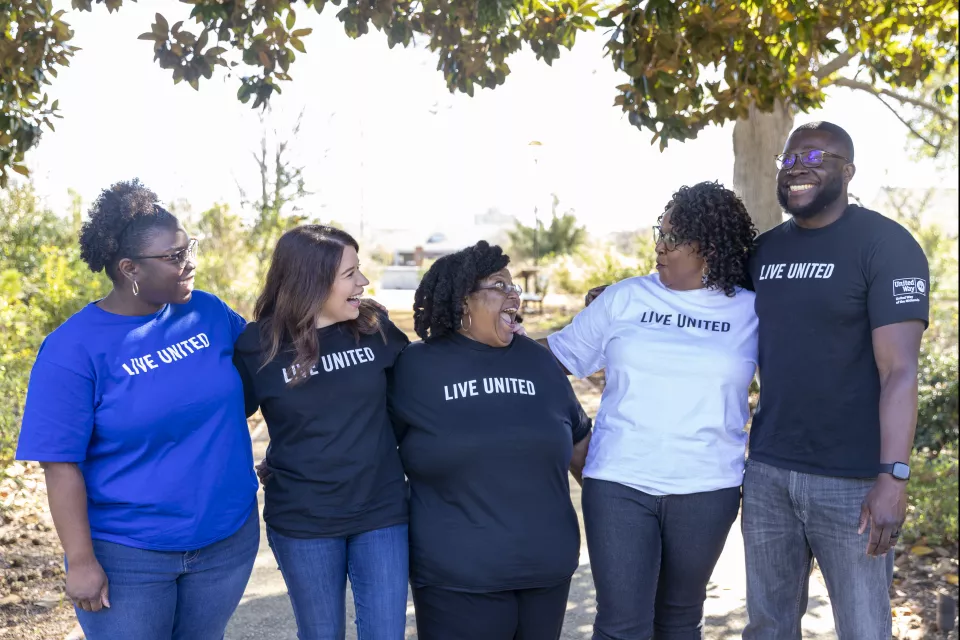 Your Gift Matters
$150 Buys Eye Exams and Glasses for 3 Uninsured Patients
$500 Buys School Supply Packages for 50 Students
$20 Provides Shelter and Case Management to Someone Experiencing Homelessness
Donate Today
We do what needs to get done.
Local Help for Local Problems
The United Way has always had a broader mandate to serve the community, which means they're agile enough to address emergency needs like flood relief. And they have the expertise and resources to tackle complex, widespread problems like youth homelessness. Their ability to take on our most important local problems is unmatched.
Help Change Lives in the Midlands
Giving to United Way is a great way to support multiple causes with one click, knowing that your money will stay right here in the community.