United Way of the Midlands Home
November 1, 2022 - January 1, 2023
Season of Caring
United Way creates generational change by meeting immediate needs, breaking cycles of crisis, and empowering people to build their own paths to success. We may come from different backgrounds and different walks of life, but we are all working toward the same goals. We all want to live in a thriving community where people look out for each other, where we all feel safe, and where children can succeed in school and adults can find good jobs.
Give Today
Santa's Senior Elves
Spread some holiday cheer for all the seniors to hear!
Join Santa's Senior Elves and donate gifts to seniors who are often overlooked during traditional holiday drives but who are still in need of assistance through Senior Resources.
Sign up as a gift giver by November 24th to get matched with a special senior and their wish list!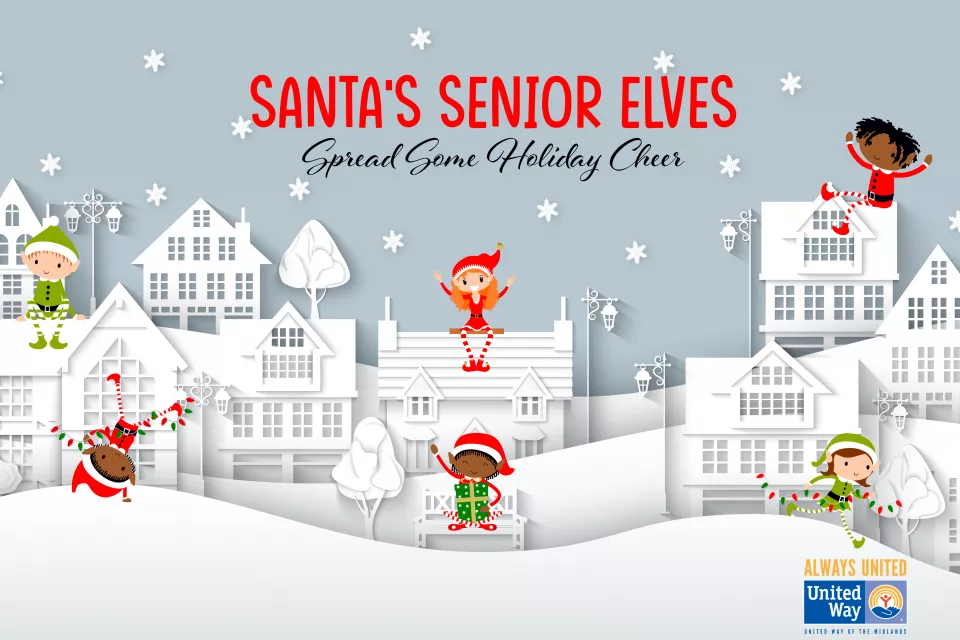 Salvation Army Christmas Warehouse
Join YLS to help sort toys, assemble gift bags and distribute gifts to families served by United Way Community Impact Partner, Salvation Army of the Midlands.
Bring a friend (or several!) to assist us in fulfilling wishes and causing so many excited, smiling faces this holiday season. This is one you don't want to miss!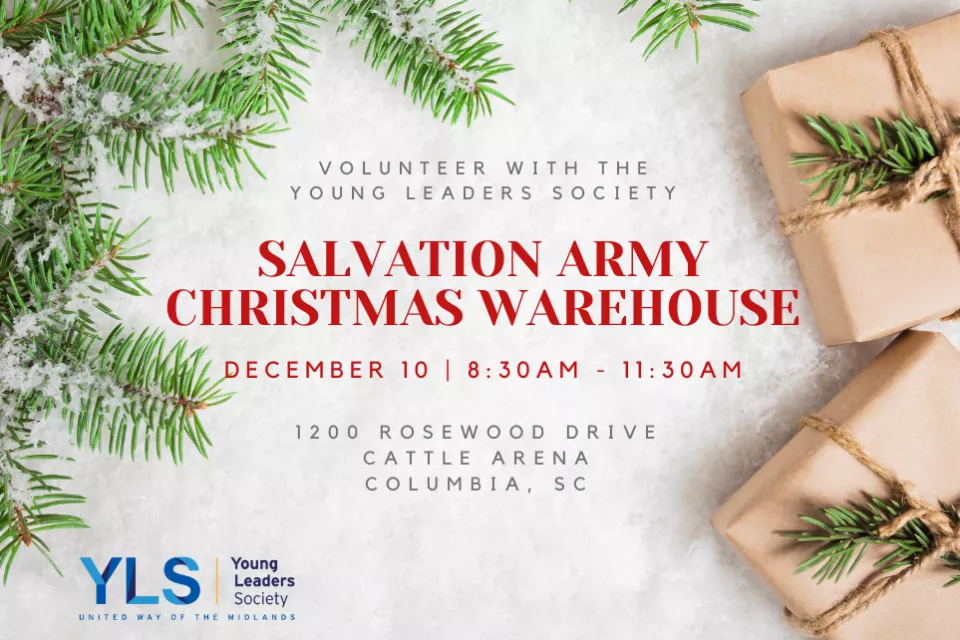 Resiliency Kit Drive
Resilient Midlands is collecting items for schools participating in the Midlands Reading Consortium (MRC).
You can help by donating any of the items listed or simply click the Amazon Wish List link to purchase items and have them delivered directly to United Way.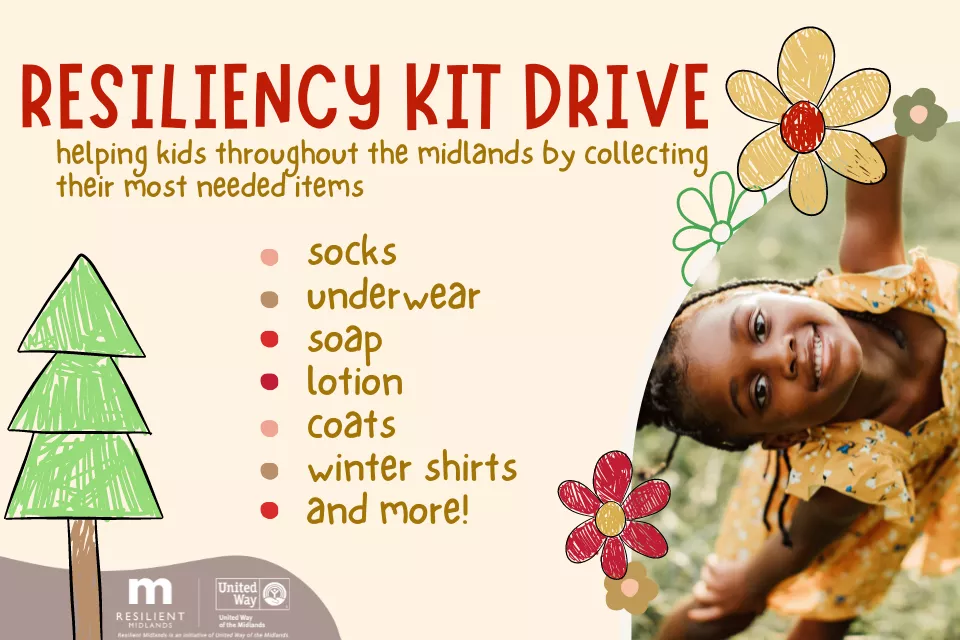 Countdown to PIT
Let's make everyone count!
The Point in Time (PIT) Count is a one-day snapshot of those experiencing homelessness in our communities. It's a national effort providing data to the Department of Housing and Urban Development (HUD), demonstrating the need for resources and funding, guiding policymakers on where and how these resources should be prioritized.
The count will happen the week of January 23. Trainings and meetings will take place for volunteers leading up to the PIT Count.
Partner Agency Tours
As part of our Season of Caring initiative, United Way of the Midlands is offering the opportunity for its leadership donors to tour three local non-profit partners.
Tours will be limited in capacity in order to provide a personalized experience and allow donors to ask questions. See registration form for tour options.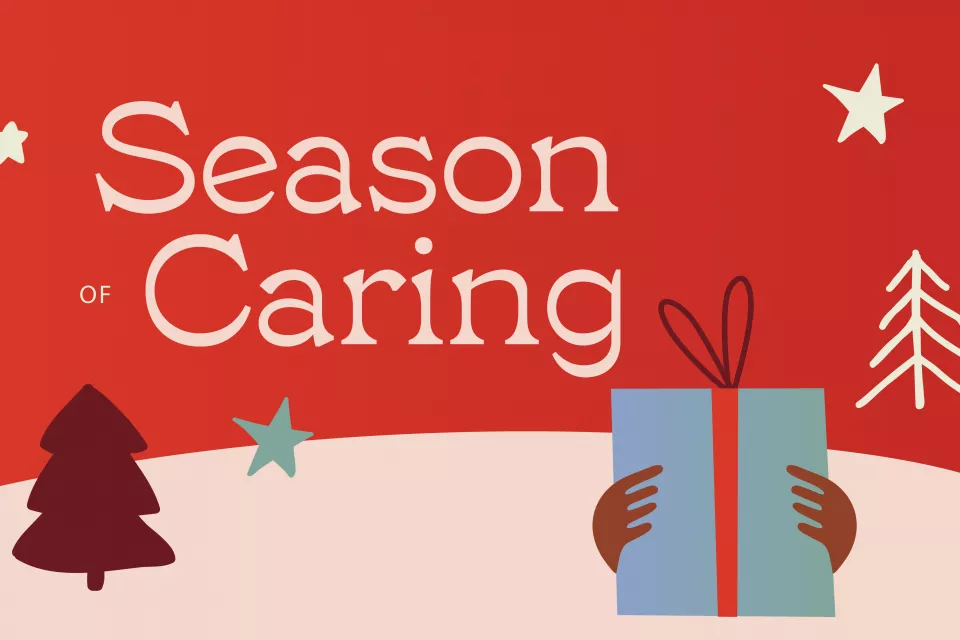 Groups & Giving Levels
Deepen Your Engagement
Check out our affinity groups and large gift campaigns. We offer ways to engage, donate, and serve for all ages, stages, and giving levels. Give generously, make new friends, expand your network, and help those in need.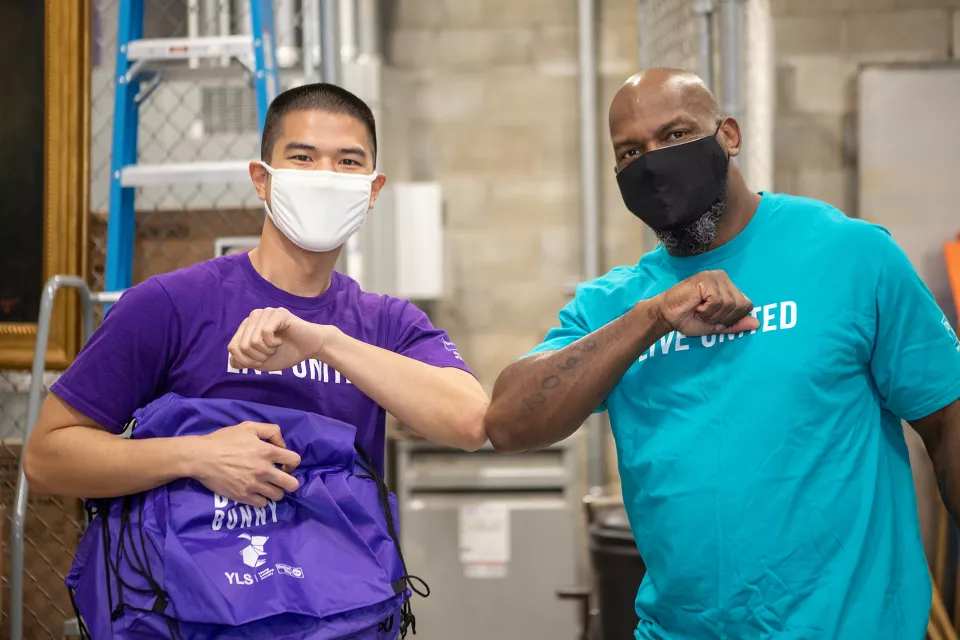 Your Gift Matters
$150 Buys Eye Exams and Glasses for 3 Uninsured Patients
$500 Buys School Supply Packages for 50 Students
$20 Provides Shelter and Case Management to Someone Experiencing Homelessness
Donate Today
We do what needs to get done.
Local Help for Local Problems
The United Way has always had a broader mandate to serve the community, which means they're agile enough to address emergency needs like flood relief. And they have the expertise and resources to tackle complex, widespread problems like youth homelessness. Their ability to take on our most important local problems is unmatched.
Help Change Lives in the Midlands
Giving to United Way is a great way to support multiple causes with one click, knowing that your money will stay right here in the community.
Thank You To Our Sponsors