View All Events
Santa's Senior Elves
Donate Gifts through Thursday, December 8, 2022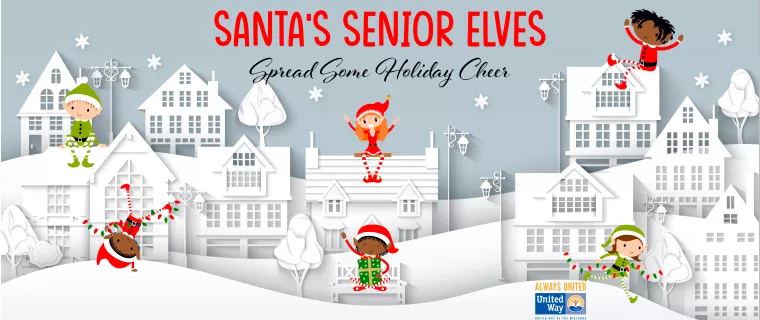 Spread some holiday cheer for all the seniors to hear! Join Santa's Senior Elves and donate gifts to seniors who are often overlooked in traditional holiday drives but who are still in need of assistance through Senior Resources.
This is a fun project for individuals, book clubs, offices, church groups, families, and more.
Thanks to your support, all of our seniors have been matched with elves!
View All Events