Midlands Reading Consortium
Literacy Skills
The Midlands Reading Consortium (MRC) was formed to help increase the number of children reading at grade level by the start of fourth grade. By recruiting and training our volunteer community readers to read one-on-one with students throughout the school year, MRC helps children in the program build reading comprehension, literacy, and vocabulary skills. The program supports Calhoun, Richland, Lexington, Fairfield, Orangeburg, and Newberry counties. MRC offers one-on-one reading sessions, guest reading, summer reading camp assistance and book donations.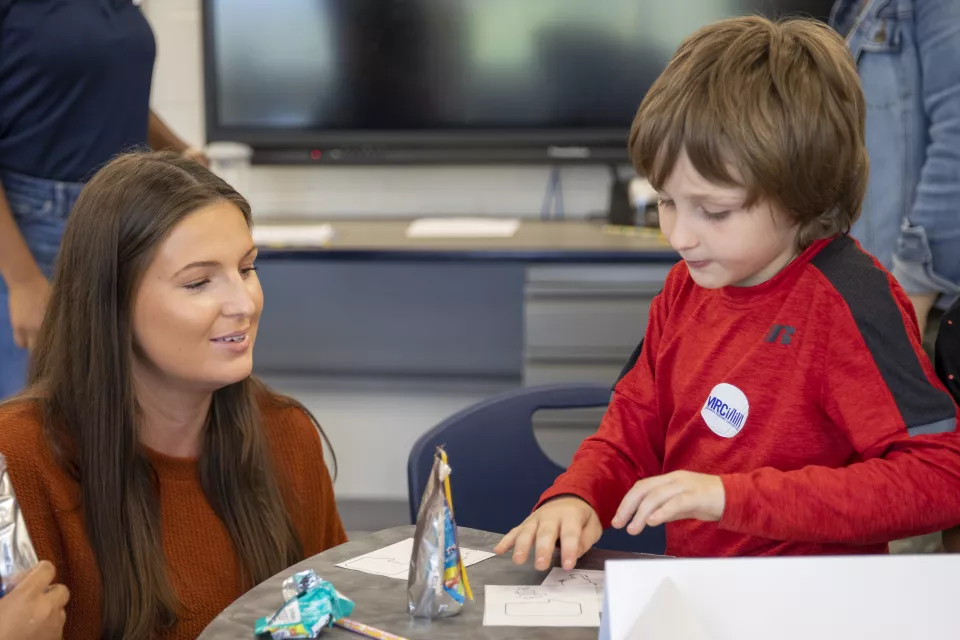 Summer Camps
Summer slide is a term used in education that refers to learning loss that takes place during the summer months. If a child falls behind in reading during the school year, summer can make it worse. Studies suggest that students without access to books and learning can fall behind by as much as 2 months over the course of the summer. Over the years that adds up. In partnership with local school districts in the Midlands, United Way supports Summer Reading Camps for students who are not reading proficiently at the end of third grade, a critical grade for literacy.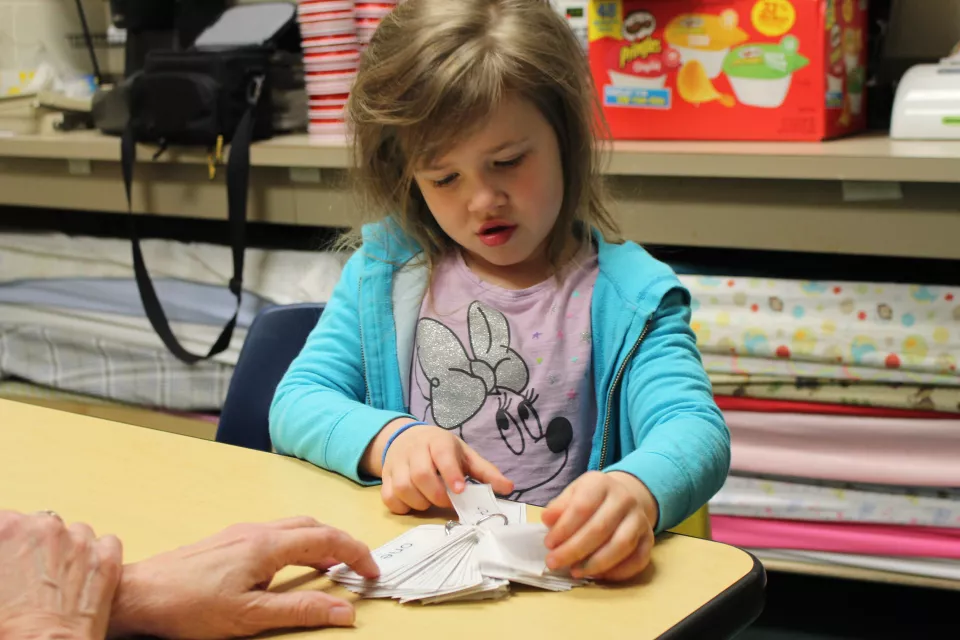 AmeriCorps
AmeriCorps Members will enroll prekindergarten to third grade students in one-to-one reading engagement sessions with district approved volunteers, engage parents about the importance of reading at home, increase home libraries through book distribution, and promote literacy through general outreach and community engagement in Richland and Lexington Counties.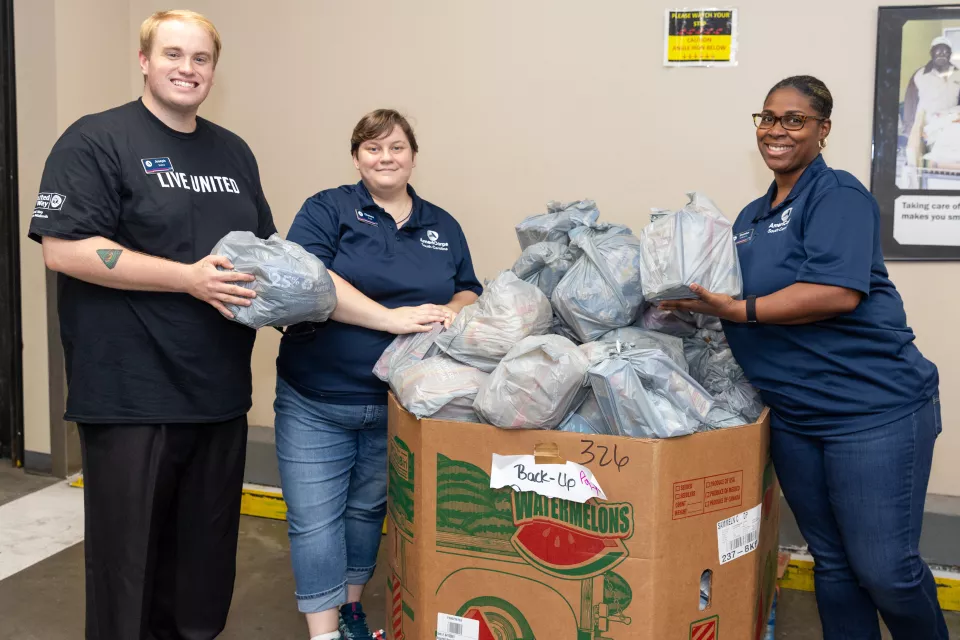 Want to help?
Every child deserves a chance to succeed. By giving to United Way, you support important education efforts beyond the classroom and help create lifelong learners.
Helping children at the local level
Local organizations are often in the best position to make a positive impact on a community, quickly. Last year, United Way of the Midlands distributed over half a million dollars in grants to local organizations who are fighting to equalize educational opportunities for all our children. 
Total Funding $603,500
$50,000 to Boy Scouts of America, Indian Waters
Council

Scouting Stimulus

Scouting Stimulus will engage Elementary school‐aged boys and girls in underserved communities in Scouting.

$100,000 to Boys & Girls Clubs of the Midlands

Project Learn

Project Learn provides homework assistance and tutoring to students in Boys and Girls Clubs 46 after-school programs in Fairfield, Lexington, Newberry, and Richland Counties.

$25,000 to Boys Farm

Adventures in Academics

Adventures in Academics addresses the academic needs of at‐risk youth by providing underperforming students with afterschool tutoring and youth development programs during the school year in addition to a Reading Program and Science-based Environmental Project in the summer.

$15,000 to Calhoun County First Steps to School
Readiness Partnership

Parents as Teachers and Countdown to Kindergarten

A Parents as Teachers‐certified parent educator serves families in eastern Calhoun County through home visits, group connections, pre/post assessments to identify developmental and health concerns and connectionsto community resources.

$125,000 to Communities In Schools of South Carolina ‐
Midlands

Sanford Harmony Social Emotional Learning

CIS will deploy a combination of Sanford Harmony and Overcoming Obstacles curriculums to improve the behavioral, academic and developmental outcomes of students receiving the support of CIS site coordinators.

$8,500 to Fairfield County First Steps

Countdown to Kindergarten

Countdown to Kindergarten serves students entering 5K in the fall of 2021 who are identified by the school districts as not having had a preschool experience and therefore may be at risk for school readiness.

$30,000 to Girl Scouts of South Carolina‐Mountains to
Midlands, Inc.

My Best Self with Girl Scouting

My Best Self participants take part in age‐appropriate programs that focus on resiliency, wellness, and building healthy relationships. Girls work collaboratively to deepen their connections with one another and to Girl Scouting.

$10,000 to Lexington County First Steps

Countdown to Kindergarten

Countdown to Kindergarten serves students entering 5K in the fall of 2021 who are identified by the school districts as not having had a preschool experience and therefore may be at risk for school readiness. 

$10,000 to Orangeburg County First Steps

School Transition‐Countdown To Kindergarten

Countdown To Kindergarten is an evidence‐informed home visitation program designed to establish lasting home‐school bonds with 6 home/virtual visits June‐July 2021.

$30,000 to Prisma Health

Hyatt Park Community Connections

Providing case management to students at Hyatt Park Elementary School.

$25,000 to Project Life: Positeen

Transforming Lives and Communities (TLC)

Project Life: Positeen works closely with the local school district to address COVID 19 driven academic gaps for girls in k5‐12 at five schools in Orangeburg County through a summer enrichment program that will carry over into the 21‐22 school year with afterschool tutoring and mentoring.

$150,000 to Vital Connections of the Midlands, Inc.

Increasing Lifespan Outcomes Through Childcare, Healthcare and Early Education

Vital Connections improves life span outcomes in the areas of childcare (cognitive development) and healthcare (securing medical and dental homes), and through early education supports.

$25,000 to Wings for Kids

Wings for Kids Harbison West Program

Wings for Kids delivers youth programming to Harbison West elementary school students through a structured afterschool program that incorporates an evidence‐based social and emotional learning approach and curriculum.