A blueprint for generational change
United Way has a historic role in helping people in crisis get their basic needs met. We will always fill that role in this community, but the historic gift we received from philanthropist MacKenzie Scott has allowed us a new opportunity to expand our focus.
 
That focus is on a bigger idea: creating generational change for those in our community. Our goal with generational change is to break cycles of crisis, empowering people to build their own path to success.

We may come from different backgrounds and different walks of life, but we are all working toward the same goals.  We all want to live in a  thriving community where people look out for each other,  where we all feel connected, and where children can succeed in school and adults can find good jobs.
Our Strategic Impact Plan is a blueprint that shows how, over the next three years, United Way will deploy and leverage our Scott gift and our annual Community Impact Fund to create generational change by creating opportunity for youth and families, seeding innovation, and improving equity in care.
Our Plan
1: Forge Strong Education Foundations in Literacy and STEM for Children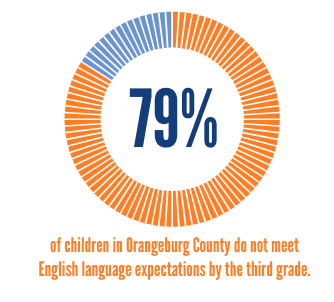 How we will create change:
Help children build a strong foundation academically and emotionally.
Expand the Midlands Reading Community (MRC) program curriculum to include Science, Technology, Engineering and math (STEM).
Support social and emotional learning programs that contribute to resiliency along with programs such as affordable childcare, afterschool programs, and social interventions both in and out of school with children and caregivers.
2: Build Pathways of Economic Opportunity for Youth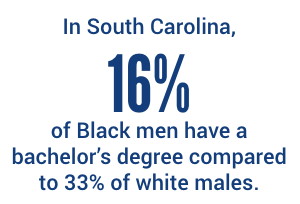 How we will create change:
We will be seeking funding to create opportunities for young people of color to explore career paths.
UWM has launched Young MenUnited (YMU). YMU is a workforce-development initiative that creates barrier-free pathways for young men of color to their academic and career dreams.
YMU will initially serve 40 young men, scaling to 200 per year over six years.
3: Help Families permanently Exit Cycles of Crisis and Poverty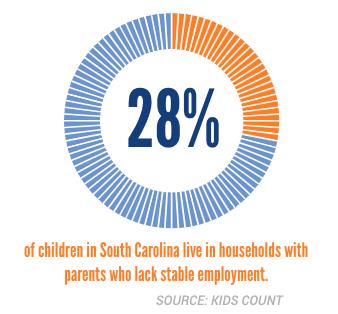 How we will create change:
Implement a Two-Generation model to increase income and improve housing stability.
Help parents improve workforce skills to obtain better-paying jobs, reduce barriers such as lingering legal issues, and sustain long-term housing stability in safe neighborhoods.
Children are enrolled in tutoring, after-school, and summer programs to ensure their social and emotional development.
4: Increase options for stable, affordable Housing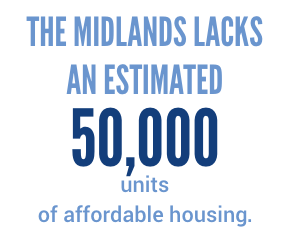 How we will create change:
The needs span from people living in unstable or doubled-up housing to young professionals seeking rentals, and rural areas face especially wide gaps in affordability and availability.
One-time seed funding will be available to increase local capacity to develop new housing projects, capital costs, and to help launch new innovative programs to address systems barriers such as eviction mediation and heirs property.
5: Improve our community's connectedness and caring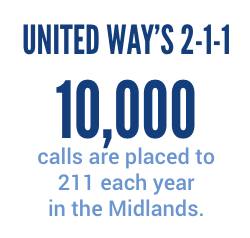 How we will create change:
Through our Community Assessment, we heard the longing for connectedness and a sense of vibrancy.
Amplify our Volunteer Center to become the Midlands hub to connect to the community. During the Assessment's community conversations, we heard the need for increased awareness of resources.
Expand the awareness of 211, United Way's free, 24/7 hotline and online searchable database of community resources.
6: Cultivate Equity in Care and Opportunities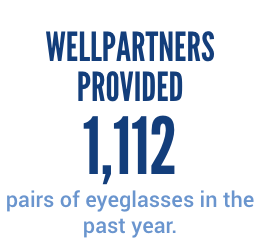 How we will create change:
WellPartners, an LLC owned by United Way of the Midlands, consists of free dental clinics serving adults and children located in Richland and Lexington counties, plus a free adult eye care located in Richland County.
Make WellPartners sustainable for the community and grow services, with evaluated outcomes, to meet the needs of our vulnerable clients.
You can help.
Want to be part of this historic, generational change?