View All Events
Introduction of Fact Forward's Askable Adult
Wednesday, June 23, 2021 | 3:00 PM - 4:30 PM.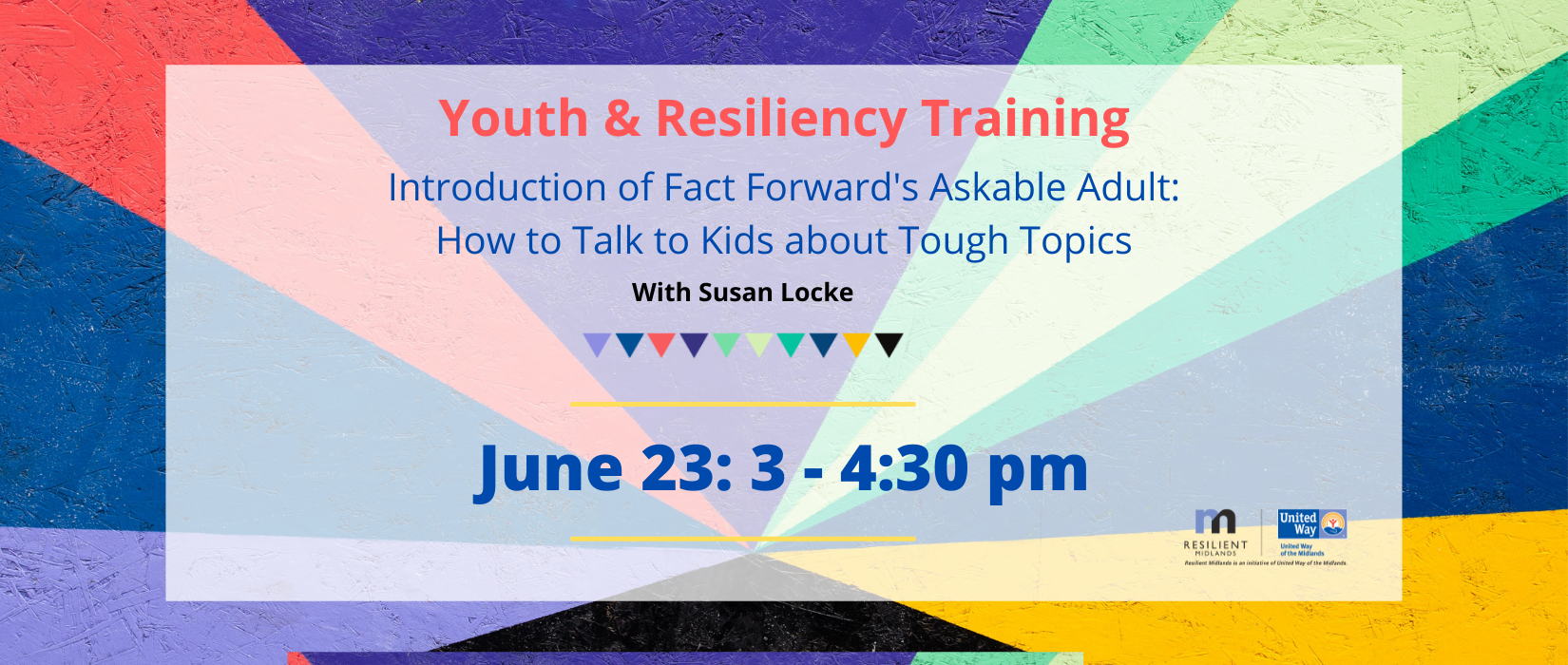 United Way of the Midlands Youth and Resiliency Training continues June 23rd from 3:00 – 4:30 pm with Introduction of Fact Forward's Askable Adult: How to Talk to Kids about Tough Topics.
Every moment with a teen is precious! This interactive introductory workshop is designed to help make those rare moments positive and beneficial for the teen. This is an excellent opportunity for teen-serving professionals to improve their communication skills, so you never miss an opportunity to support adolescents' healthy decisions.
Facilitator: Susan Locke slocke@factforward.org
For any questions or concerns please email Andre Goodman at agoodman@uway.org.
View All Events