View All News
Dominion Energy invests $25,000 in the United Way Midlands Reading Consortium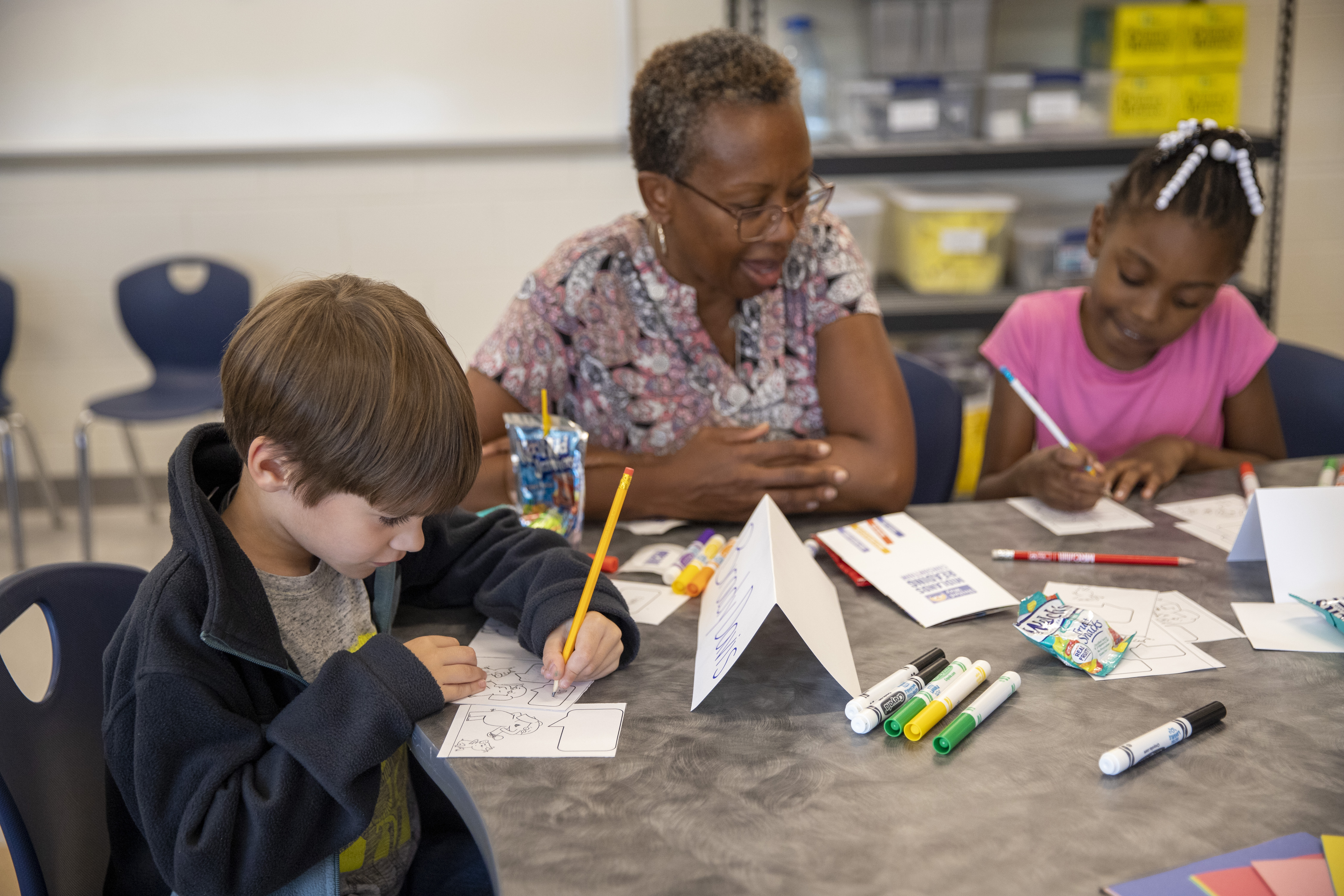 Dominion Energy has presented United Way of the Midlands with a $25,000 grant to provide support for the Midlands Reading Consortium (MRC).
United Way's Midlands Reading Consortium (MRC) is a literacy-focused program that supplements and enhances shared reading experiences to ignite a love of reading for elementary students. MRC is a partnership between United Way of the Midlands and 17 Midlands elementary schools across Richland, Lexington, Fairfield, Calhoun, and Orangeburg counties.
"Reading is the fundamental building block for the long-term success of our children," said Keller Kissam, president of Dominion Energy South Carolina. "Seeing a child's eyes light up after reading a great book can be just as rewarding as seeing the lights come back on after a hard day's work from our lineworkers."  
MRC volunteers work with students on a one-on-one basis once a week during the school year to help ensure students are reading proficiently by third grade, which is key to later student success. Volunteering begins in early October 2022 and ends in May 2023. While sessions last for 30 minutes, many volunteers choose to work with two students back-to-back for one hour during the week to increase their impact.
"We are grateful for companies like Dominion Energy who invest in our children and community," said Sara Fawcett, United Way of Midlands President and CEO. "For over 15 years, our MRC program has helped shape children's futures and set them on a path for success. This donation will help us continue to have a positive impact on children throughout our Midlands community."
During the 2021-22 school year, MRC was incorporated in 16 schools throughout six school districts. With the help of over 100 community volunteers, the program reached nearly 560 students through one-on-one reading sessions and weekly/guest classroom readers. MRC also partnered with the United Way of the Midlands Young Leaders Society (YLS) to deliver 1,500 books to 1,000 students through YLS's Be a Book Bunny program.
To learn more about United Way of the Midlands, visit uway.org.
###
About Dominion Energy 
About 7 million customers in 15 states energize their homes and businesses with electricity or natural gas from Dominion Energy (NYSE: D), headquartered in Richmond, Va. The company is committed to safely providing reliable, affordable and sustainable energy and to achieving Net Zero emissions by 2050. Please visit DominionEnergy.com to learn more. 
View All News