View All Events
8th Annual Leadership Breakfast
Tuesday, December 15, 2020 | 10:30 AM - 11:30 AM.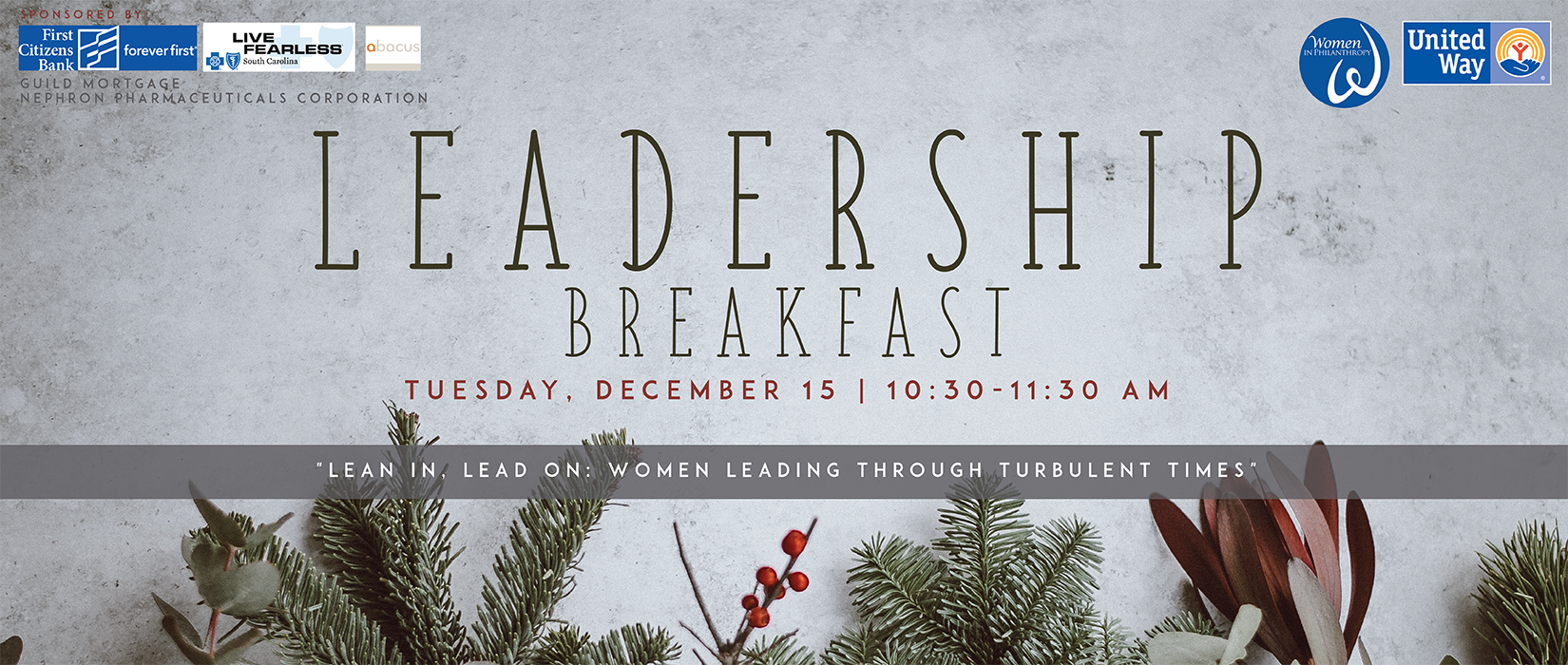 Join Women in Philanthropy for our 8th Annual Leadership Breakfast on Tuesday, December 15, 10:30-11:30 AM, Streaming Virtually via Teams Live. Ticket price includes a $10 e-gift card to your choice of Starbucks or Dunkin' Donuts!
This year's topic is "Lean In, Lean On: Women Leading Through Turbulent Times"
Panel:
Dr. Roslyn Artis, President of Benedict College
Pamela Evette, Lieutenant Governor of South Carolina
Lisa Hayes, Site Director of Michelin
Moderated by Emmy Award-winning journalist Mary King
The Leadership Breakfast is an annual event held by Women in Philanthropy (WIP) to raise money for the general fund which, among other things, helps fund a $50,000 grant that is awarded annually to an organization in the Midlands whose mission is to assist families in need.
View All Events