View All Events
Always United Luncheon: 2020 Vision Creating Clear Legal, Financial and Philanthropic Plans
Monday, January 27, 2020 | 12:00 PM - 1:30 PM.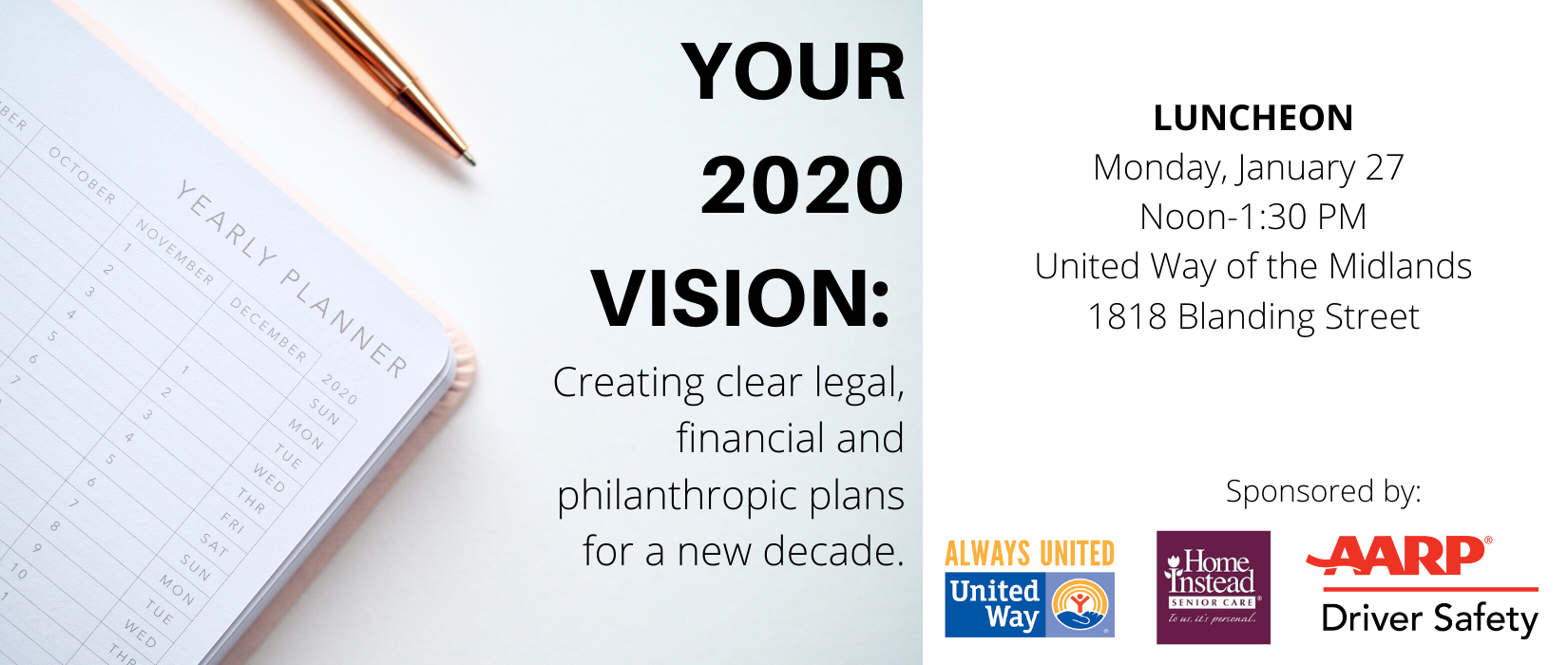 Always United is pleased to kick-off 2020 with an engaging panel to answer questions about how to start or review your plans.
Take a moment at the start of the new decade by learning about steps you may want to take to determine whether your current legal, financial and philanthropic activities are serving you in the best way.   
•    Do you have all the proper legal documents and plans up to date and in-order to navigate the complexities and concerns that can arise as we age?
•    Can you meet your financial needs today and reach dreams and goals tomorrow?
•    Do you know how to fine tune your charitable giving to still get a tax break while doing good?
•    Did you know that your philanthropy can continue after you are gone?
Come hear from:
Erin A. Cook, J.D., LL.M., Owner of Estate Planning of SC, LLC and is a certified Specialist in Estate Planning and Probate Law by the SC Supreme Court
Stephen West, Financial Advisor, Vice President, Gibbes – West, a financial advisory practice of Ameriprise Financial Services, Inc.
GB Olsen, VP for Resource Development, United Way of the Midlands
There is no cost for lunch, but registration is required. Please register by noon, Friday, January 24.
View All Events