View All Events
Always United - Tuesday Talks
Tuesday, July 14, 2020 | 12:00 PM - 1:00 PM.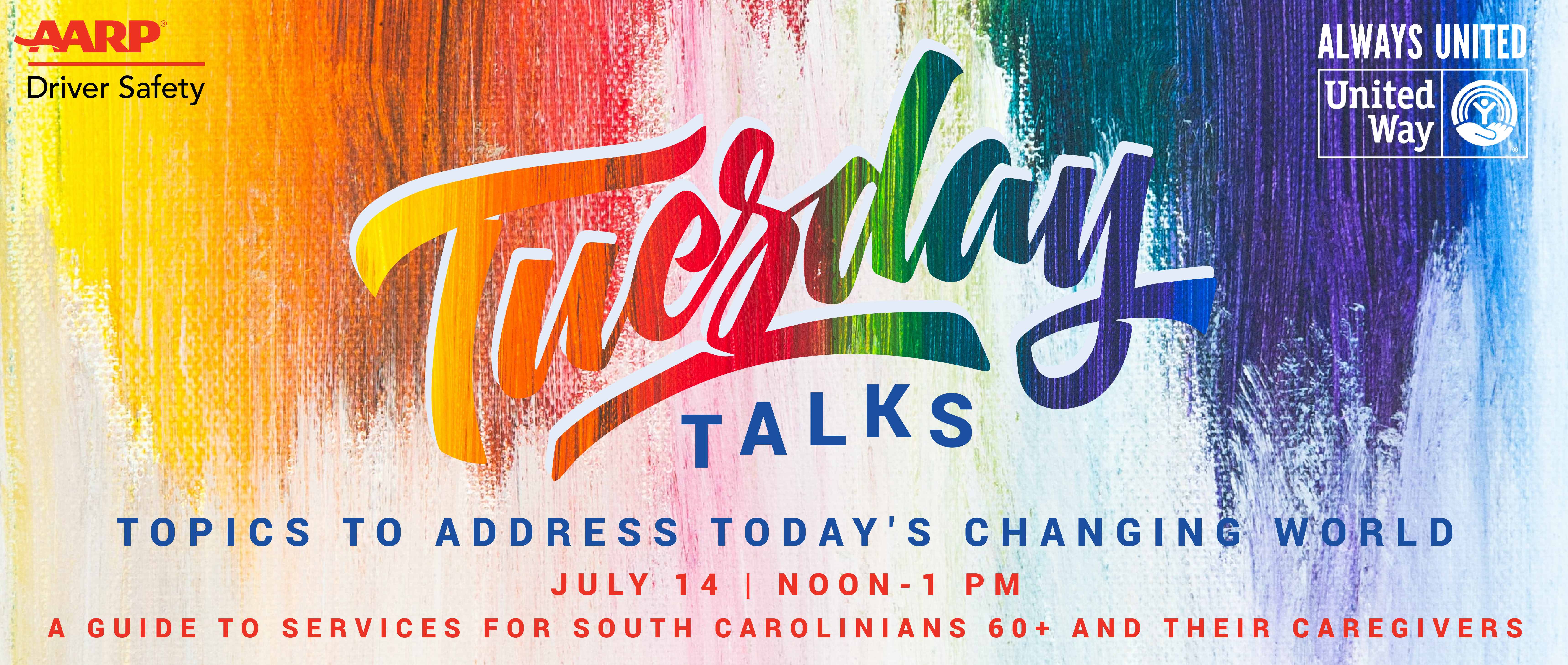 Always United's next Tuesday Talks features information about the variety of programs available to South Carolinians above the age of 60 offered by the South Carolina Department on Aging. This Tuesday Talk is not just for that age group. Younger people who are caring or concerned about relatives and friends in that age group will gain information about how to help. We'll share one fact now. Qualification for these programs are not means tested and you'll learn why.
Kay Hightower, Esquire, Program Manager, Supportive Services and Outreach Unit and Anita Atwood, Divisional Manager for the Community Resources will focus on the following programs:
South Carolina Health Insurance Program - SHIP (Medicare)
Family service support program (training for caregivers and vouchers to pay for respite for caregivers)
Supportive services (transportation, homemaker, home repairs)
Nutrition (home delivered meals and congregate meals)
This virtual lunch and learn is at no cost but we ask that you register to receive a private link to the presentation. If you are registering for a group you will need to provide an email address for each person.
If you cannot participate at the scheduled time, please register to receive a link to the recorded presentation.
View All Events