View All Events
Always United Volunteers: Lunch & Learn
Tuesday, October 8, 2019 | 12:00 - 1:30 PM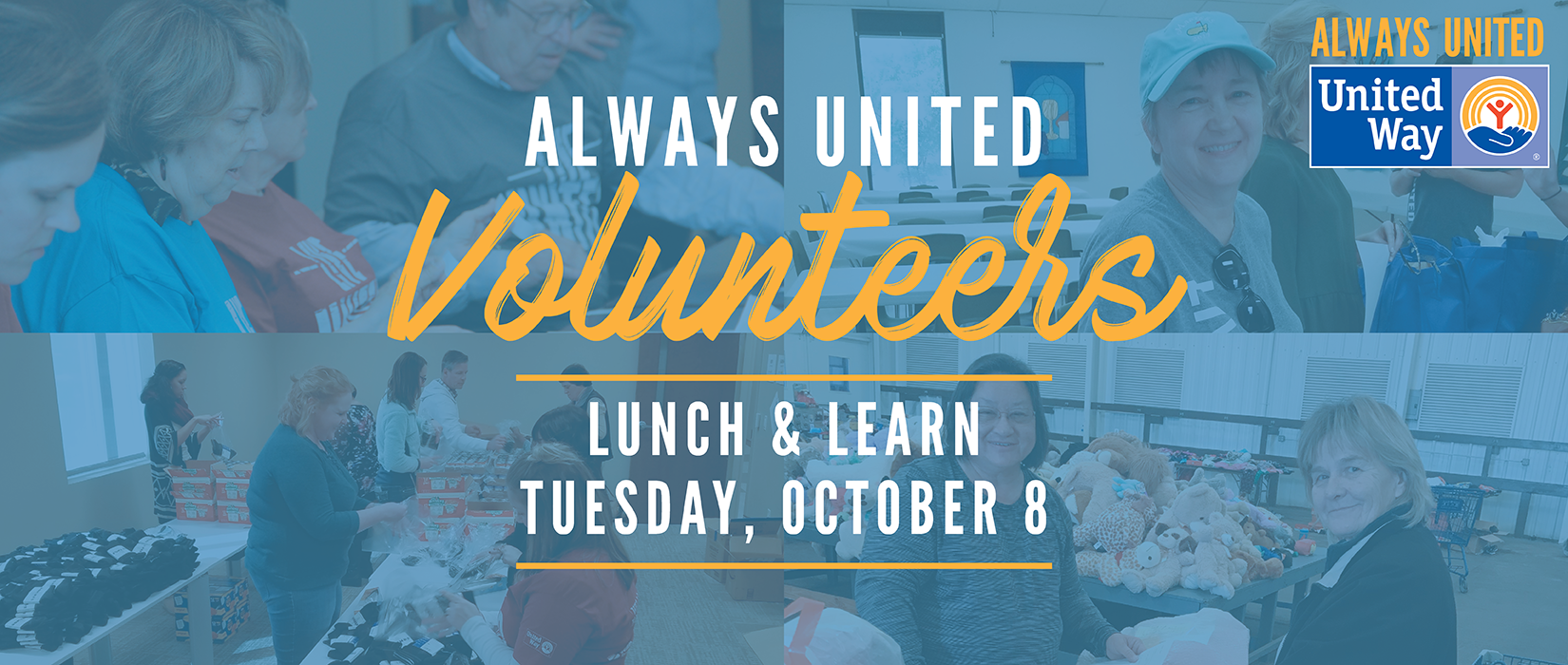 Join Always United to learn how you can stay active and engaged in the community by being a volunteer. Hear from United Way's Community Impact Partners needing volunteers for short term, ongoing or specialized skills. There are many volunteer opportunities from filling out tax returns to helping the homeless find shelter, teaching children to read or driving seniors or veterans to doctors appointments. While you're here, choose your Home Instead Senior Care Be a Santa for A Senior and volunteer to wrap gifts.
This event will be held at United Way of the Midlands, located at 1818 Blanding Street and will include a free lunch.
Please register below or email alwaysunited@uway.org.
View All Events