View All Events
Always United's Tuesday Talks
Tuesday, January 19, 2021 | 12:00 PM - 1:00 PM.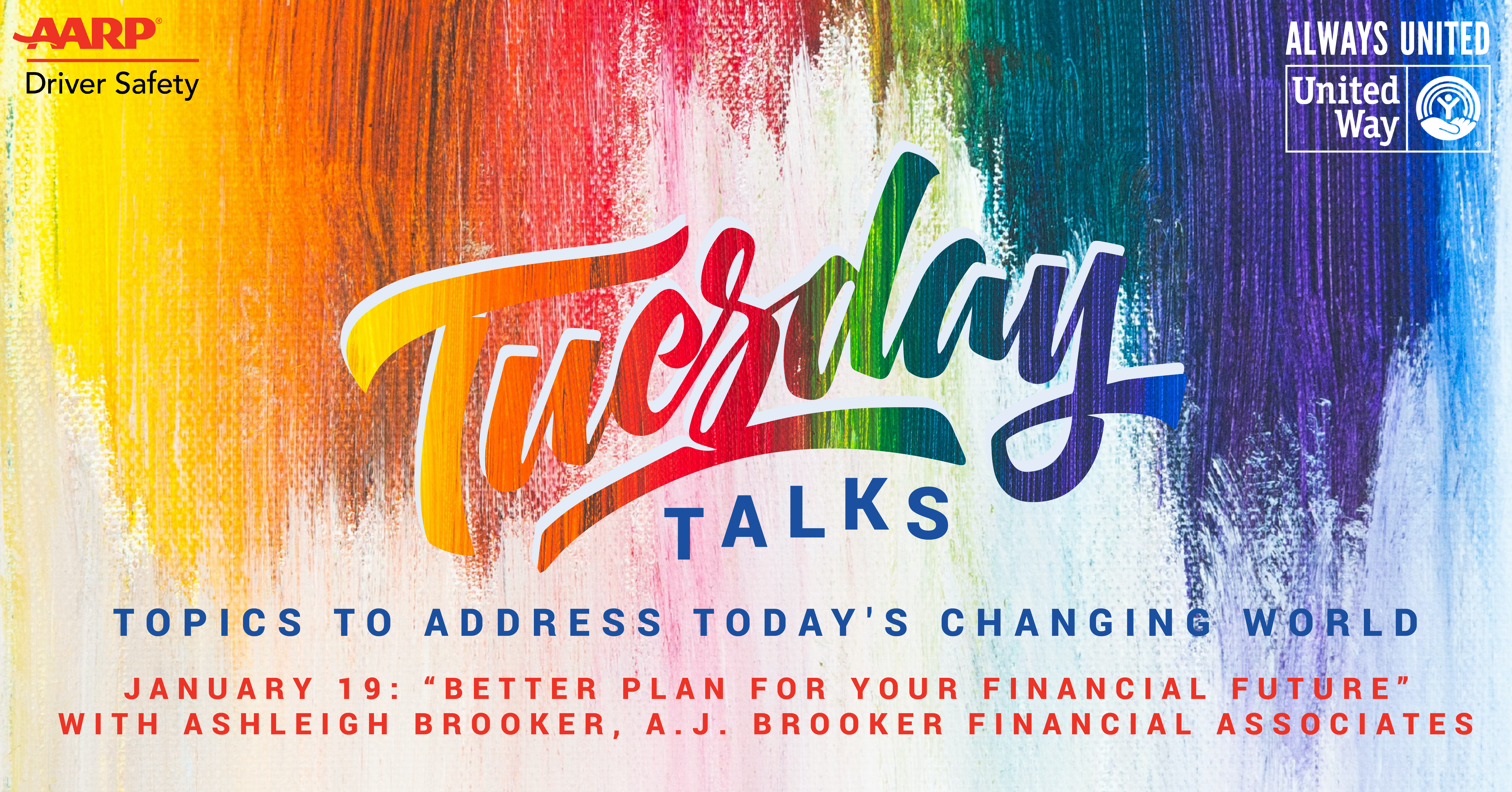 Join us for Always United's Tuesday Talks as we discuss financial stability in our own lives and efforts in the community. Financial planner Ashleigh Brooker from A.J. Brooker Financial Associates will discuss how to better plan for our financial future and how that can involve giving back to the community. We will also have a nonprofit partner focused on financial stability to discuss their work in the Midlands.
Come be a part of this free, virtual event! 
View All Events