View All Events
Always United's Tuesday Talks
Tuesday, March 23, 2021 | 12:00 PM -1:00 PM.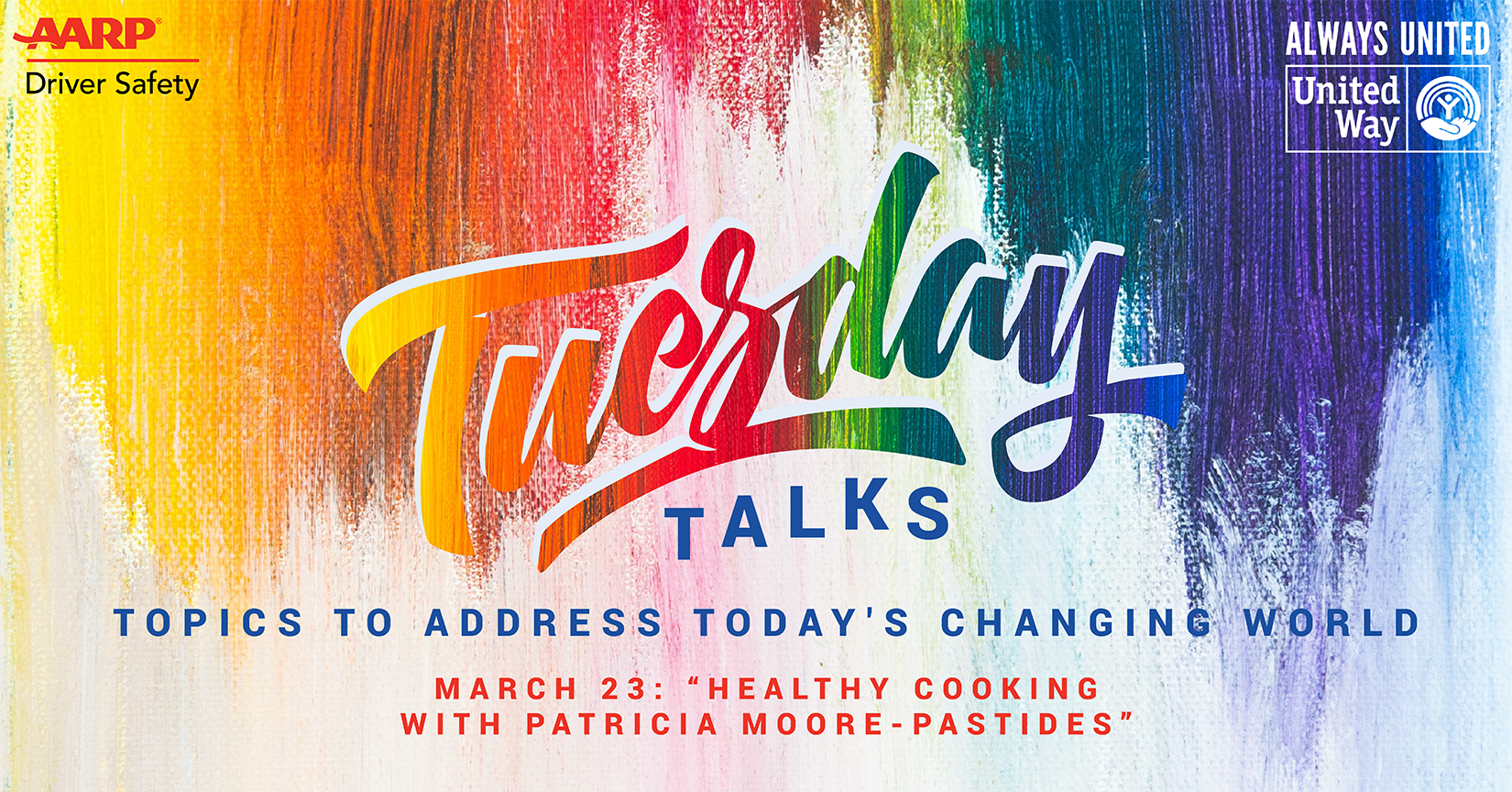 Thank you for your interest in joining our Tuesday Talks with Patricia Moore-Pastides! You will be sent the links to watch this virtual event on Facebook and YouTube closer to the event.
If you would like to join Patricia while she is cooking garden gazpacho, chicken kebabs in pita bread, and tzatziki sauce, below are the needed ingredients (We suggest prepping the ingredients prior to the event).
Ingredients:
Fruits and vegetables:
6 ripe tomatoes
2 cucumbers
1 red bell pepper
1 yellow or green bell pepper
1 small red onion
1 white onion
1 head garlic
Parsley (small amount for garnish)
1 avocado (optional)
1 jalapeno pepper
1 pound okra (choose smaller ones if possible)
4 ripe peaches
1 lemon
1 bunch dill
Pantry goods:
Extra virgin olive oil (approx. 7 ounces)
Red wine vinegar (2 ounces)
Tomato juice (24 ounces)
Sea salt
Black pepper
Dried oregano (2 Tablespoons)
Chopped walnuts (4 ounces)
Honey (to drizzle)
4 whole-wheat pita bread
Dairy:
1-quart plain Greek yogurt
Meat:
4 boneless, skinless chicken breasts
Equipment:
Food processor or heavy-duty blender
Wine:
Frank Family Chardonnay for the meal and Frank Family Zinfandel for the Gazpacho course
View All Events