View All Events
Being Allies: Allyship and Mental Health
Tuesday, November 9, 2021 | 10:00 AM - 11:00 AM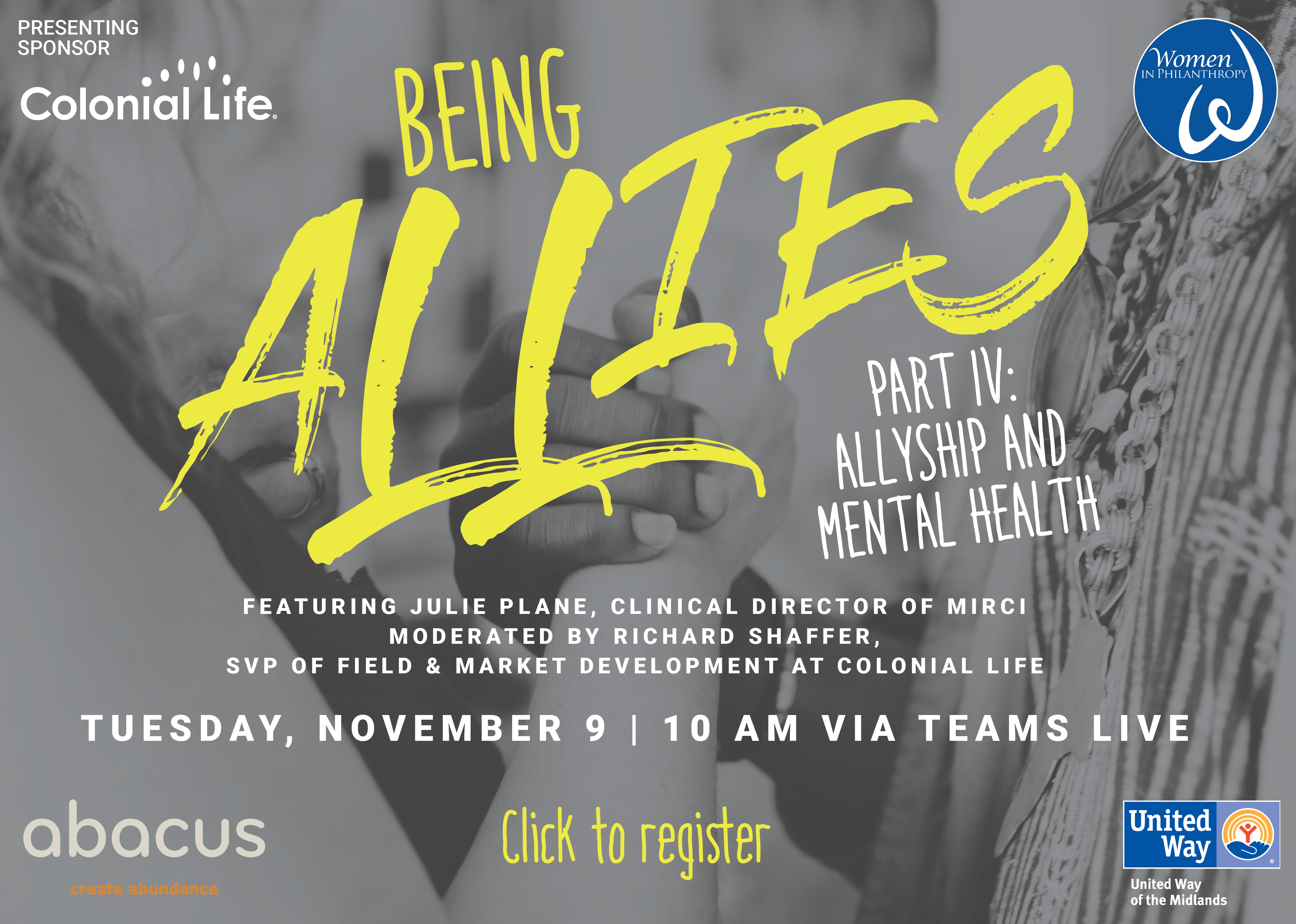 Women in Philanthropy, in partnership with Colonial Life, presents the Four-Part Series: "Being Allies".
In our final installment, we will explore mental health from stigmas to how we can be better allies and support to one another and our youth. 
This event will take place on Tuesday, November 9th from 10:00 - 11:00 am via Team Live. The topic will feature discussion from Julie Plane, the Clinical Director of the Mental Illness Recovery Center, Inc. (MIRCI), and will be moderated by Richard Shaffer, SVP, Field & Market Development, Colonial Life.
View All Events