View All Events
Being Allies: Part Two
Monday, February 1, 2020 | 1:00 PM - 2:00 PM.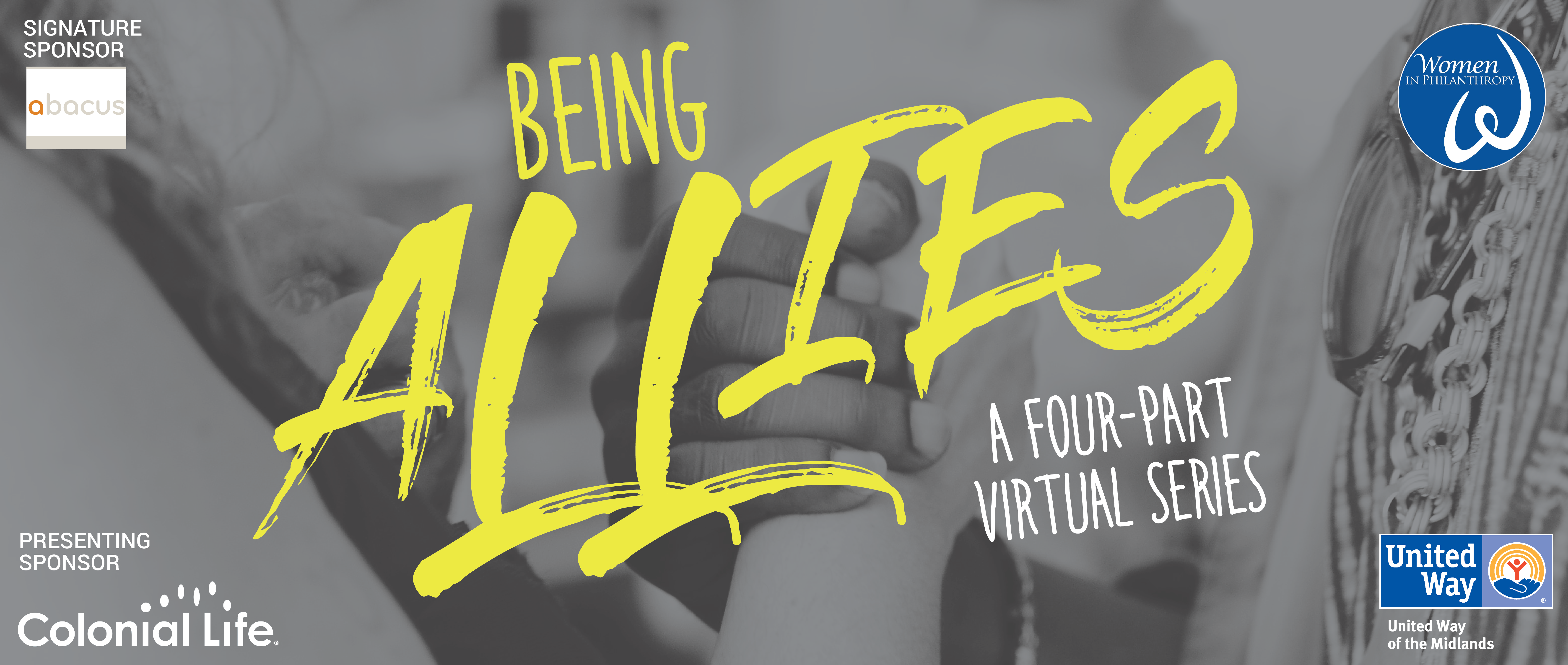 Women in Philanthropy, in partnership with Colonial Life, presents the Four-Part Series: "Being Allies".
During Part One, we explored the question "what is an ally?" and discussed various ways to create and raise allies with special guest Rozalynn Goodwin.
Part Two will take place on Monday, February 1st from 1:00-2:00 PM via Teams Live, and the topic will be "Allies for Women" featuring special guest Tim Arnold, CEO of Colonial Life, and moderated by our very own Sara Fawcett, CEO of United Way of the Midlands.
View All Events