View All Events
Blueprint for Leadership Series
Tuesday, October 8, 2019 - Tuesday, January 21, 2020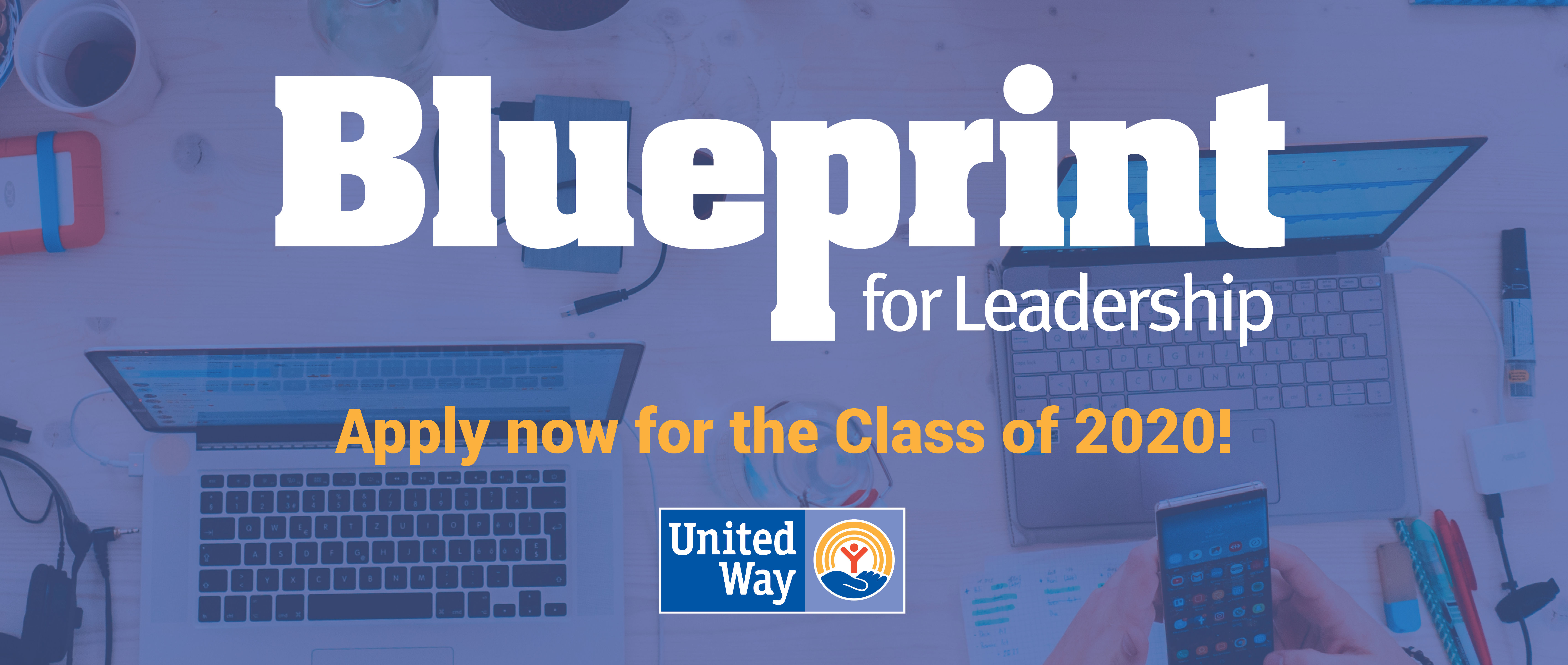 Blueprint for Leadership, a professional development course targeting future community leaders. The program prepares diverse groups of individuals for volunteer service in the nonprofit sector. United Way of the Midlands is accepting applications for Blueprint for Leadership, a comprehensive leadership and board development training program. All applications must be submitted by January 21, 2020. An early decision will be made for those who submit applications by December 12, 2019. Space is limited.
Blueprint for Leadership uses a structured, progressive curriculum integrated with practical, hands-on activities over an 8-week period. Class topics including nonprofit law, the roles and responsibilities of board members, strategic leadership, best practices in programs and nonprofit governance. Classes begin in February 2020 and end in May 2020 with graduation held in June. Companies are encouraged to sponsor an emerging leader at their workplace.
The cost is $500 for a corporate sponsorship and $250 for a public sector or nonprofit sponsorship.
View All Events