View All Events
Brew Good: South Carolina's Giving Tuesday
Tuesday, December 3, 2019 | 1:00 PM - 2:00 PM.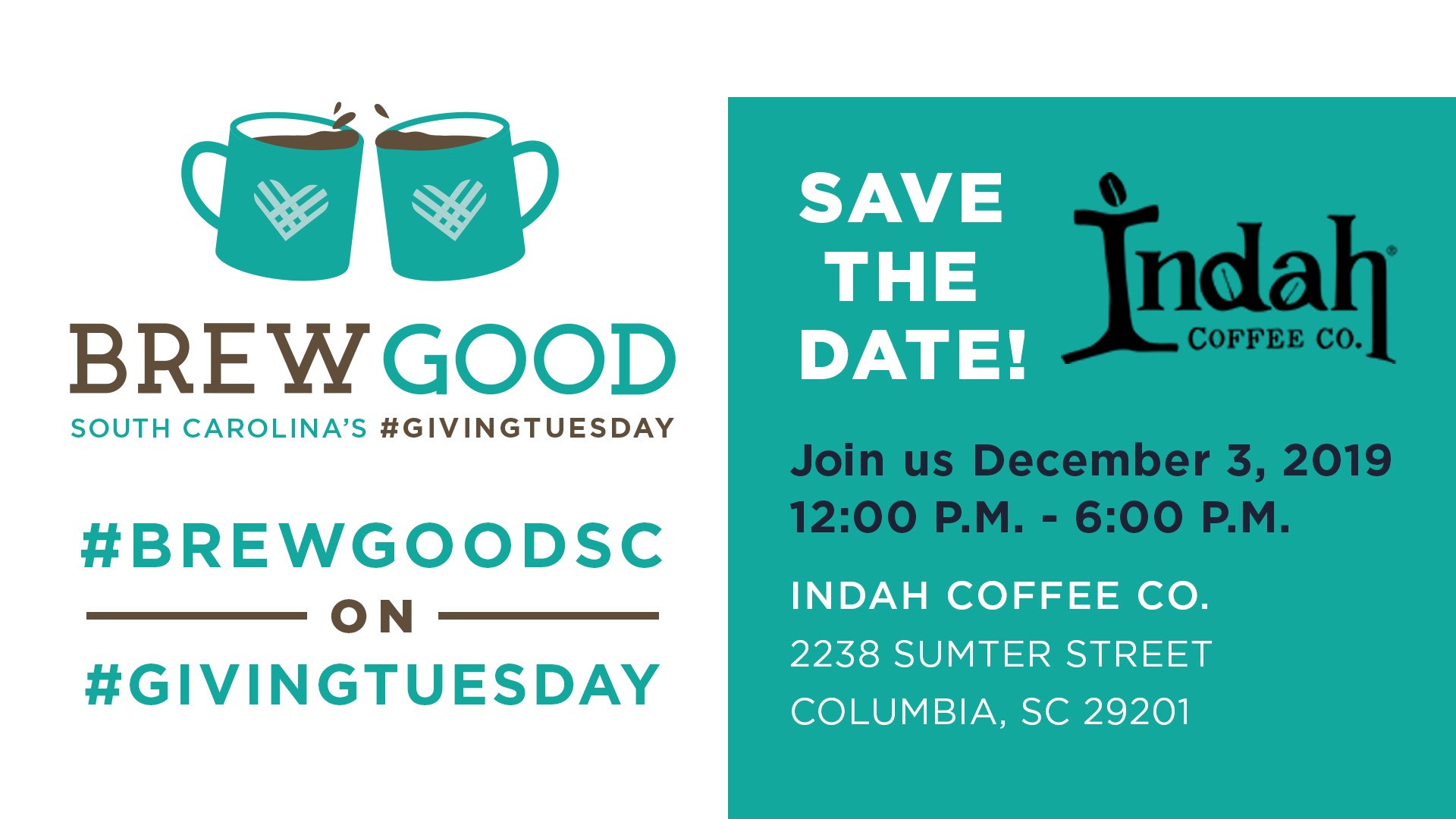 TogetherSC and #yalltogetherSC Marketing Allies invite you to celebrate Giving Tuesday 2019 with #BrewGood. The SC Brewers Guild loves the idea and is encouraging its members to join forces with local nonprofit and philanthropic leaders to host and help organize local #BrewGoodSC events. On this day, our goal is to have 10 to 15 events happening at breweries and coffee shops simultaneously with 50 to 200 people at each event, allowing 2,000 to 3,000 people to do good simultaneously across the state.
We have chosen to host our event at Indah Coffee. They have offered to do a few door prizes including, but not limited to, bags of coffee YUM! Indah Coffee will be hosting nonprofits and local charities from 12 PM - 6 PM. United Way's time slot is from 1 PM - 2 PM. United Way will be writing "thank you" cards to our MRC liaisons.
We hope to see you there between 1 PM - 2PM!
Location: Indah Coffee | 2238 Sumter Street
Please let us know if we will see you there!
View All Events