View All Events
Fall For WIP: Committee Parade and Donation Drive
Thursday, October 1, 2020 | 4:30 PM - 6:00 PM - Saturday, October 3, 2020 | 9:00 AM - 11:00 AM.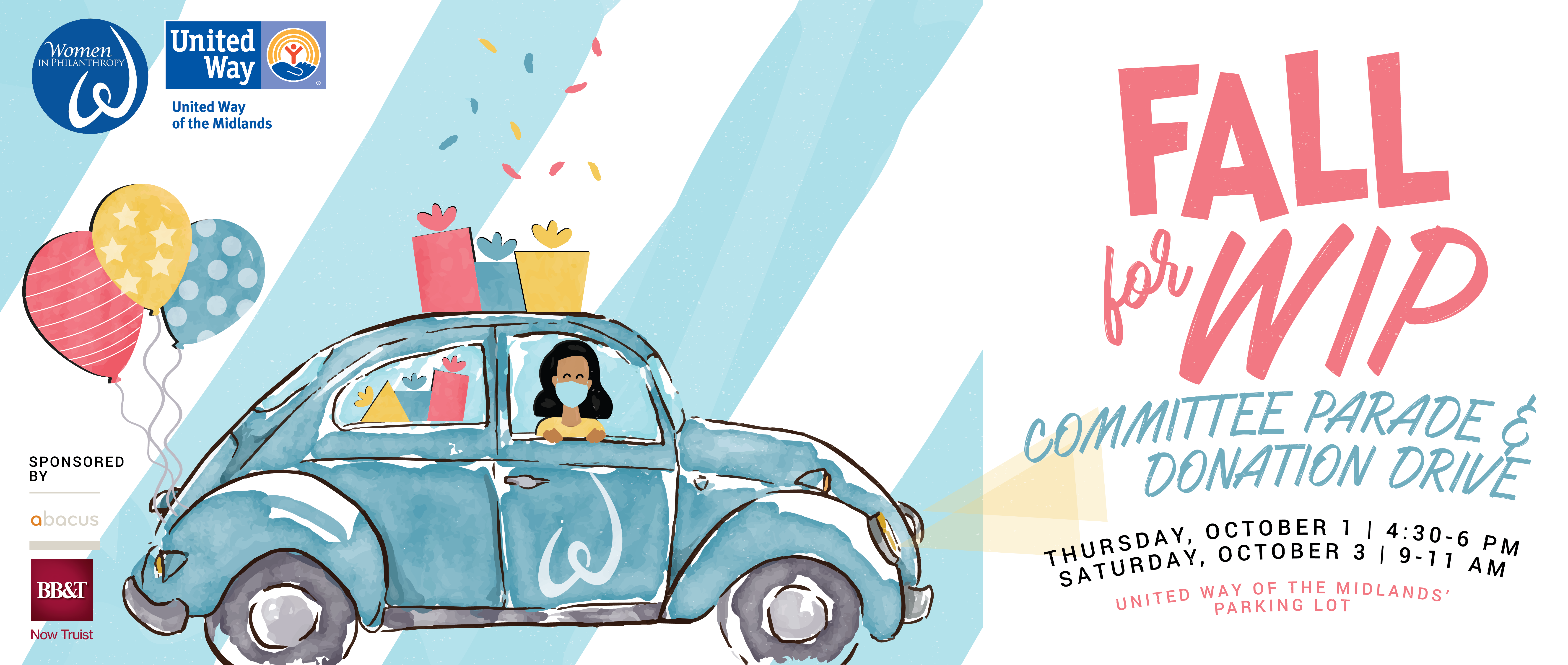 In the UWM Parking Lot --- WIP Executive Committee members, and Committee Chairs will form a parade lane for guests to drive-thru the parking lot in order to kick-off another great WIP year! WIP volunteers (wearing masks) will come to each car to collect donations for the Women's Shelter and guests are invited to drive-thru our WIP parade! Each attendee will receive some fun goodies along with a flyer with information about each of our 6 committees, and information on how to get involved as a WIP member this year. ---- This event is free, but we do ask that our guests register to ensure we have enough materials available.
Women's Shelter Wish List:
Clorox Wipes
Trash Bags
Mini hand sanitizer bottles
Ziploc bags
Pillows
Laundry Detergent
Adult coloring books, crossword puzzles, etc. 
Journals and pens
Diapers (all sizes)
Bras, socks and underwear (all sizes/new only)
Gas cards
Wal-Mart Gift Cards
Order from the Amazon wishlist here.
View All Events