View All Events
Leadership Learning Lab Series (3LS): Employee Engagement Bootcamp
Wednesday, October 9, 2019 | 11:30 AM - 1:00 PM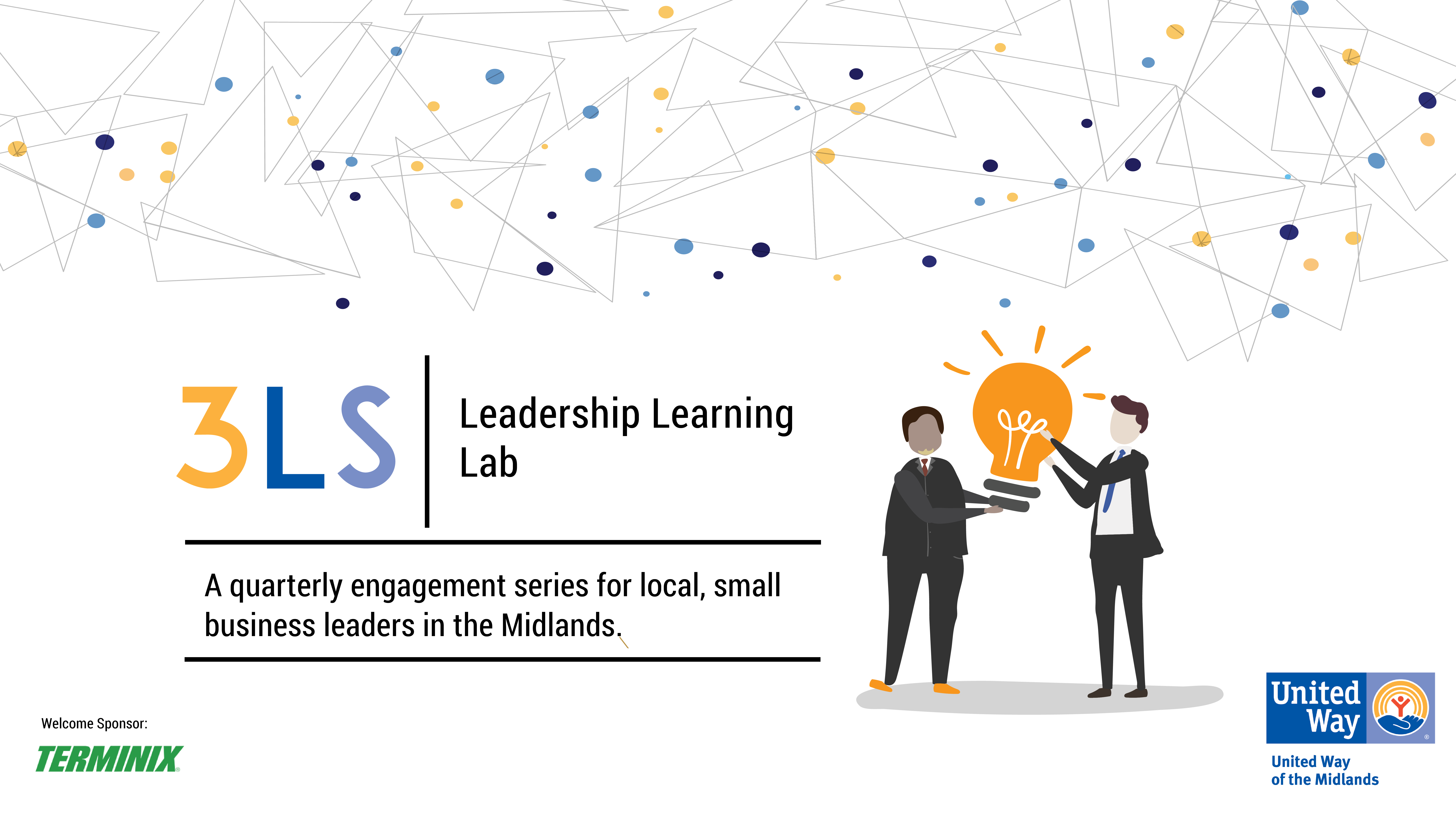 Join us at United Way of the Midlands on Wednesday, October 9 at 11:30 am for the Leadership Learning Lab Series (3LS): Employee Engagement Boot Camp, a training on hiring, retention and engagement.
United Way's Leadership Learning Lab Series (3LS) provides relevant, interactive sessions on the trends and day-to-day challenges that local, small business leaders face every day. The event will host guest panelists to discuss their experience with employee engagement in the workplace.
Guest panelists:
Robin Revels, Lexington Medical Center
Christina Thoesen, Terminix
Tara Davis, AppleOne
Erin Vassallo, AppleOne (Moderator)
$20/person includes training and lunch from The Gourmet Shop. Registration is required and space is limited.
Click to register now.
3LS, a program of United Way's Small Business Alliance, connects with small business owners and entrepreneurs on matters of importance to them.
View All Events