View All Events
Point-in-Time Count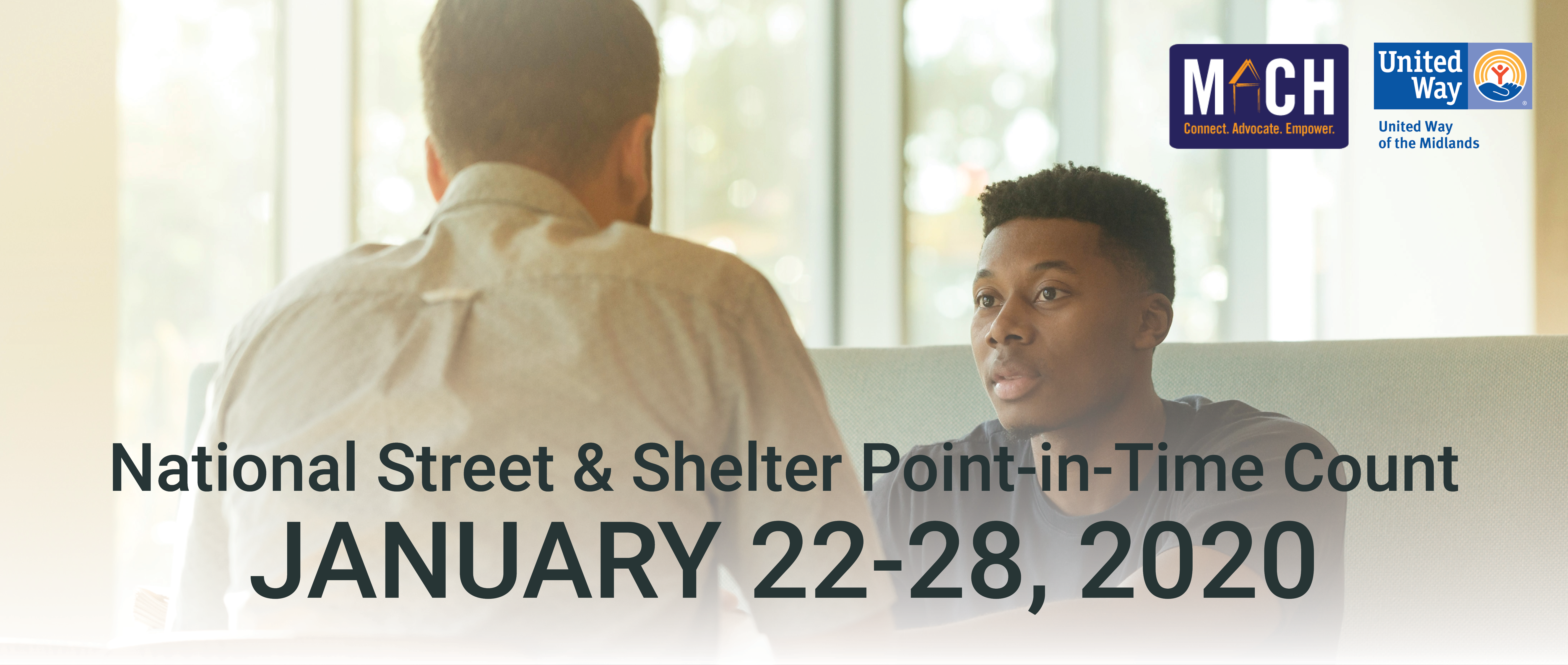 What is the Point-in-Time (PIT) Count?
During the PIT count we survey the community, count the number of people experiencing homelessness over a specified period. We then gather information on the demographics and service needs of the local homeless population. Learn more about the Point-in-Time Count in our community by visiting the Midlands Area Consortium for the Homeless website by clicking here.
Why do we do the PIT Count?
Through a snapshot of homelessness, the PIT Count will help us to better understand homelessness and housing needs. With successive counts, we can measure our progress in ending homelessness in our community.
How can you help?
 Volunteer - As a PIT Count Volunteer you will:

Search for unsheltered homeless within a designated location
Survey individuals experiencing homelessness
Provide individuals who have been surveyed with incentives

Donate an item from our Amazon Wish List
*Volunteer opportunities will be posted around the new year. You can learn more and let us know if you are interested by clicking here. Must be at least 16 years old (those under 18 years old will need parent/guardian permission and the parent/guardian must also serve as a volunteer).*
View All Events