View All Events
Tuesday Talks: Professor Manners and More
Tuesday, May 2, 2023 | 3:00 PM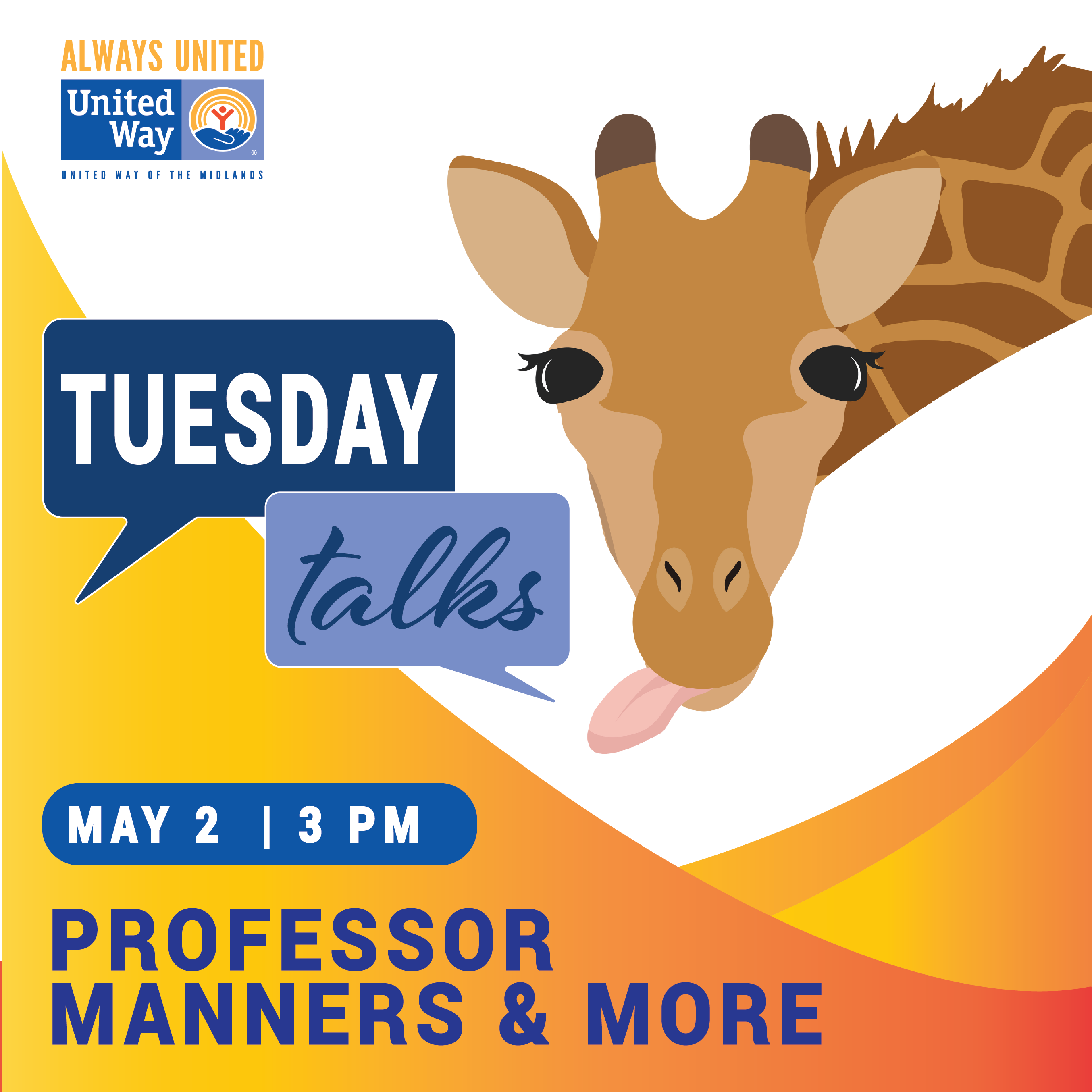 Join Always United for our next Tuesday Talks on May 2 at 3 PM at United Way of the Midlands. We'll share and demo Professor Manners, our new program where elementary-age students will learn basic etiquette and manners. From the art of a handshake to setting the perfect table, we'll run through the ins and outs of manners. This program was made possible through a grant from the City of Columbia. 
We'll also share other ways to get involved with Always United! 
Please consider supporting our school supply and backpack drive for Resilient Midlands. Always United is collecting, pencils, notebooks, markers, and backpacks for students participating in DJJ's leadership program, Trailblazers.
View All Events