View All Events
United Night Out
Thursday, October 12, 2023 | 4:30-6:30 PM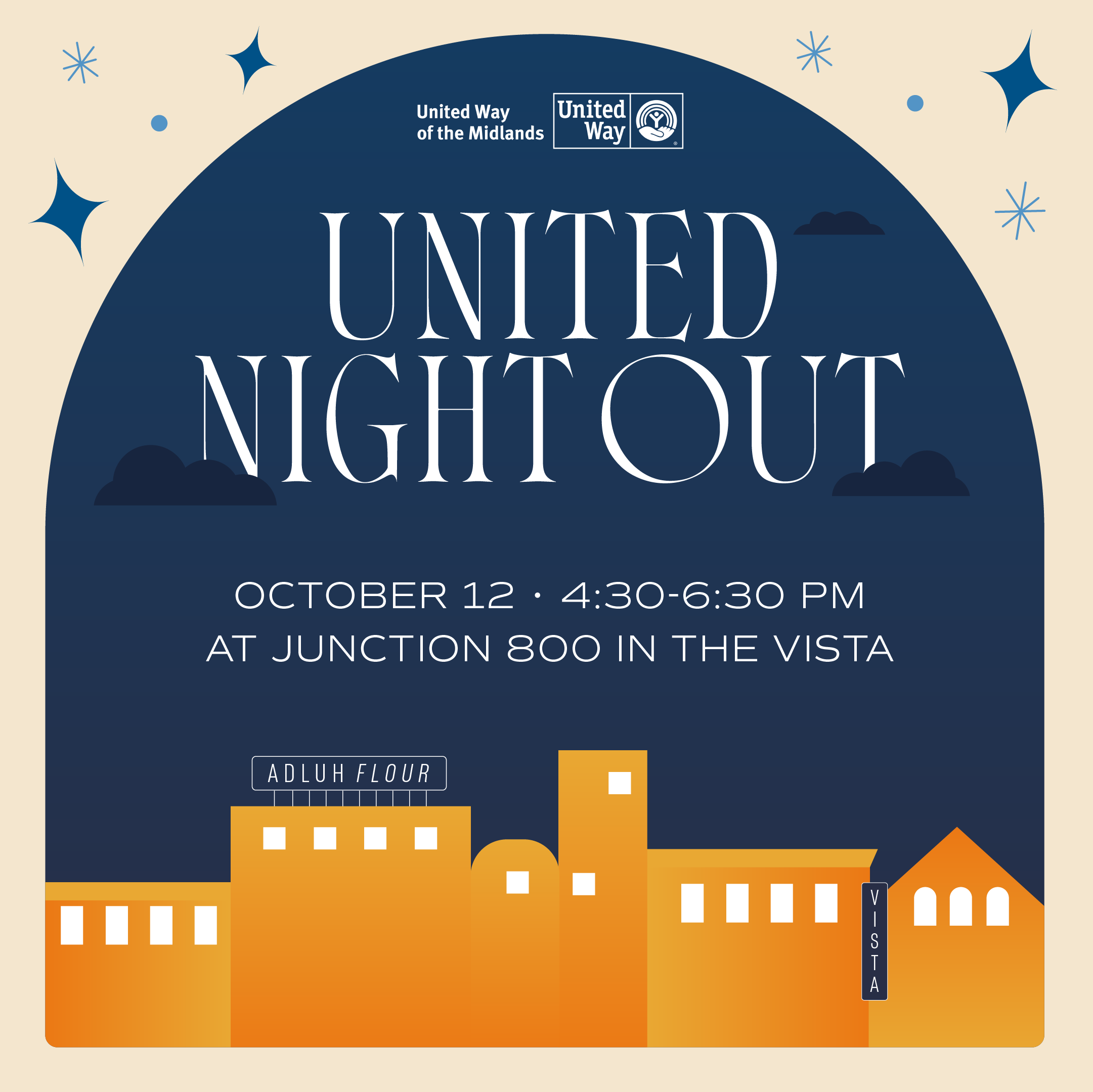 Bring the whole family and dive into the heart of United Way's mission. Discover how we make a positive impact in our community and learn about our programs and initiatives. But that's not all – United Night Out is about more than just learning. We're also hosting a Resiliency Drive in support of Resilient Midlands, where we'll be collecting items through Oct. 5th to support our community's resilience. Items can be purchased through the Amazon Wishlist.

At United Night Out, you can lend a helping hand at our sorting station, where guests can join in the fun and assist in organizing and packing the donated items. Jump right in to what United Way is and be a part of the action in creating positive change! Connect with passionate individuals, find your unique role in our mission, and become part of a vibrant community of changemakers. We'll also have light bites and sips (beer/wine) as well as fun activities like face painting and more!

Don't miss this incredible evening of learning, giving back, and community engagement at United Night Out. Together, we can create a lasting impact and strengthen our community's resilience. See you there on October 12th!
View All Events