View All Events
YLS Early Birds
Tuesday, October 31, 2023 | 7:45 - 8:45 AM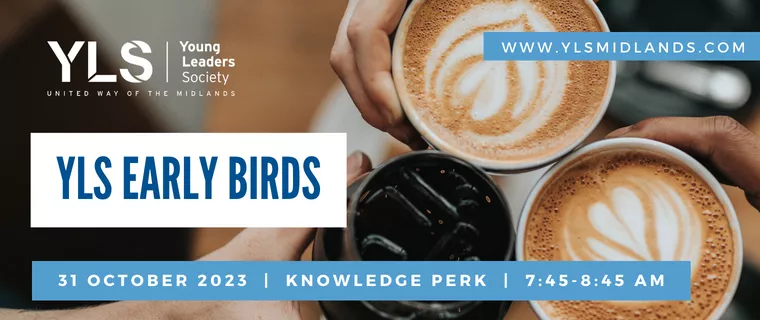 Join us for YLS Early Birds, a vibrant morning of networking and inspiration at Knowledge Perk Coffee Company.  
Are you a dynamic young professional looking to expand your horizons, share your insights, and make lasting connections? Look no further! Our quarterly meetup is tailored just for you.
This event is your golden ticket to:
Connect: Forge valuable connections with fellow young leaders from diverse backgrounds and industries. Whether you're an entrepreneur, an aspiring leader, or an industry expert, this meetup is your opportunity to connect with like-minded individuals.
Share Ideas: Exchange thoughts, ideas, and experiences with peers who are equally passionate about making a positive impact. Share your successes, learn from challenges, and gain fresh perspectives.
Engage with the Community: Discover how you can contribute to our community and make a difference. Learn about local initiatives, volunteer opportunities, and ways to get involved with the Young Leaders Society.
Laidback Vibes: Enjoy a relaxed and informal setting that encourages genuine conversations. Sip on your favorite coffee or tea while engaging in meaningful discussions.
Kickstart Your Day: Start your morning with inspiration and motivation. Leave the event with newfound energy and a network of contacts to support your personal and professional growth.
Don't miss out on this chance to build your network, amplify your impact, and be a part of the dynamic Young Leaders Society. We can't wait to see you there!
View All Events