View All Events
YLS End of Year Happy Hour
Thursday, June 29, 2023 | 5:30 - 7:30 PM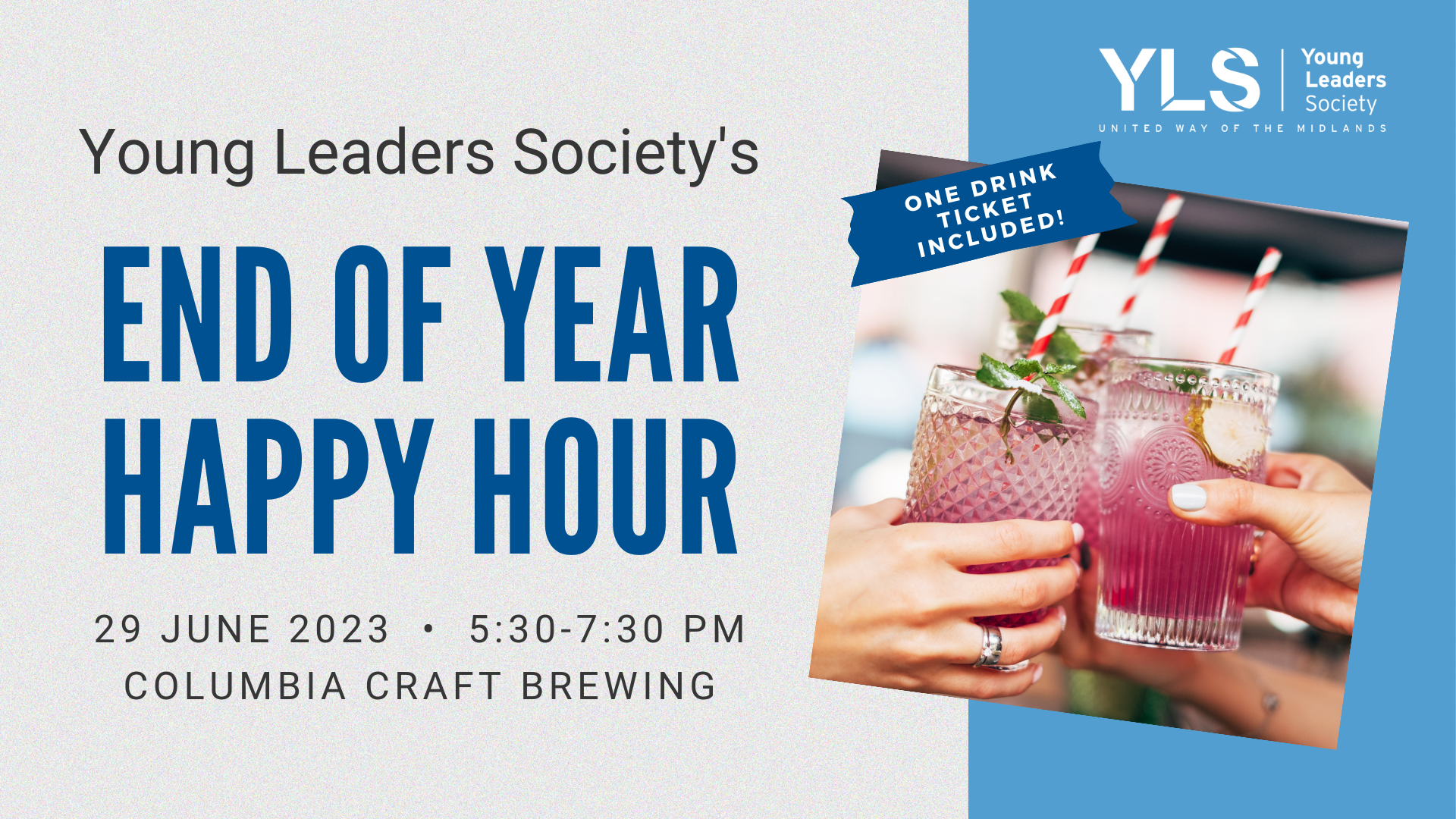 Join us to celebrate a great year with United Way of the Midlands' Young Leaders Society! This year is coming to a close on June 30, and we invite YOU to come cheers to finishing an exciting year.
This year, the Young Leaders Society has served 1,000 Midlands Reading Consortium students through its Be a Book Bunny Campaign, served approximately 630 volunteer hours with dozens of our partner agencies, and raised nearly $350,000 total to help serve the Midlands community.
Come celebrate with YLS donors and volunteers as we look toward the next year and what we can accomplish together!
View All Events