Be a Signature Sponsor
Women in Philanthropy (WIP) provides a unique opportunity to expose your brand to some of the most influential women in our community! Since its inception in 2002, WIP has partnered with over 55 agencies and has given over $1.5 million dollars back to the community to help women and children. Our membership consists of over 700 women who are business executives, community leaders, entrepreneurs and more with networks reaching more than 40,000 supporters.
$5,000 Signature Sponsorship Benefits
Company logo on all WIP materials including WIP brochure, signage and program at WIP events and on all electronic communications to WIP investors
Link to company website on WIP website
Logo recognition on WIP website and social media plus United Way's website (front page)
Eight (8) tickets to both of WIP's premier events: Power of the Purse and Leadership Breakfast
Eight (8) tickets allocated Food for Thought breakfast series (2 in series, 8 tickets for entire series)
Scholarship for one employee to attend Blueprint for Leadership
Recognition in United Way of Midlands' Annual Report 
Sponsor an Event
Learn more about becoming a sponsor for one of the following WIP events:
Power of the Purse
Power of the Purse is an annual event to raise money for women and children in need in our community. The event proudly features a one-of-a-kind auction of designer purses, vacation, spa, and restaurant packages! 
Sign up to sponsor Power of the Purse online.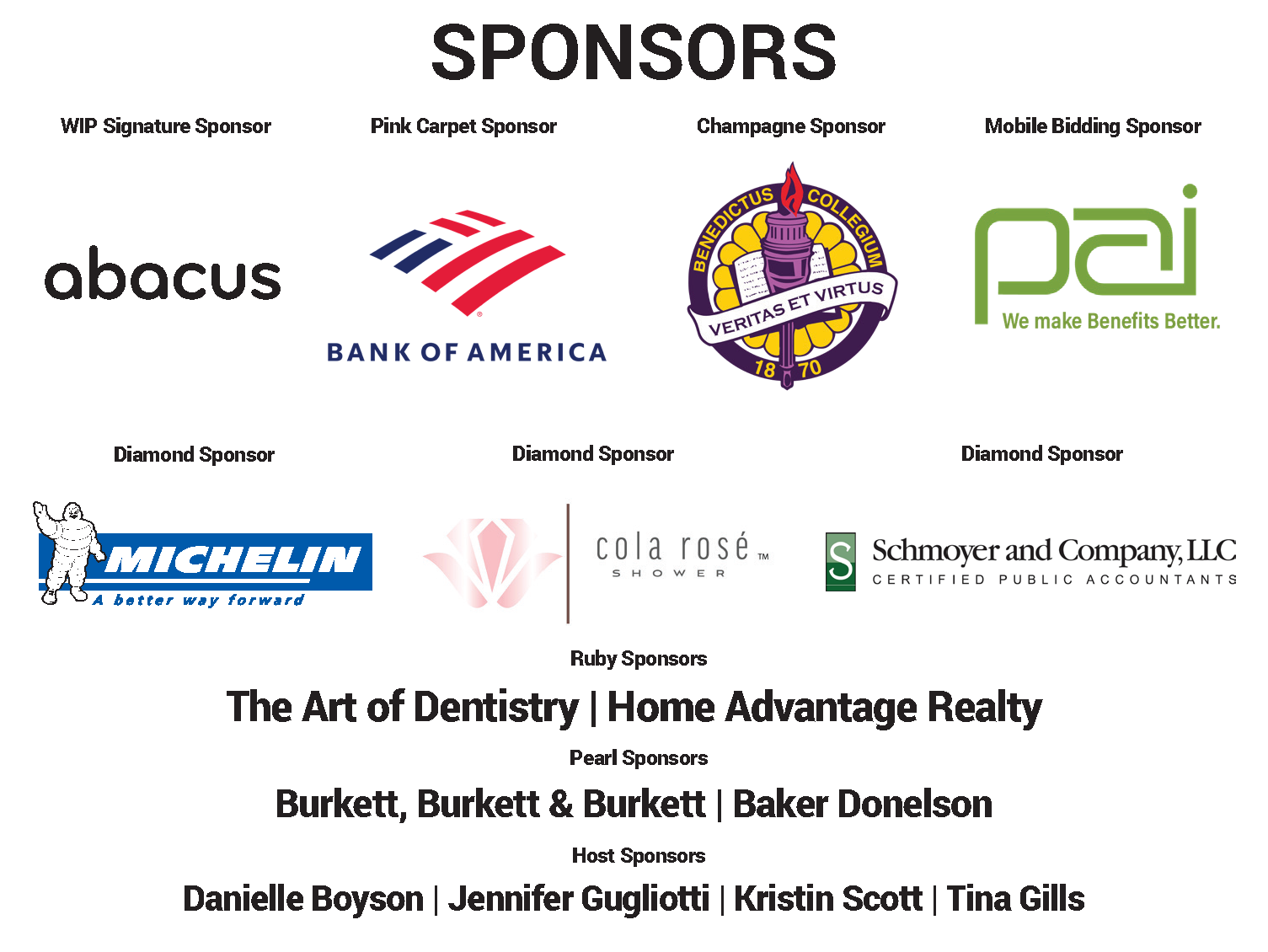 ---
Leadership Breakfast
The Leadership Breakfast is one of Women in Philanthropy's signature events held every year in December. The event features a nationally-acclaimed female speaker. WIP members and their guests attend this breakfast for an opportunity to network and learn more about their community investments.
Sign up to sponsor our Leadership Breakfast online or download a fillable sponsor form.
---
Food for Thought
Food for Thought is Women in Philanthropy's educational series. This event invites members to meet, mingle and make a difference as they hear from an expert, local speaker or panel about a relevant topic in the Midlands.
Sign up to sponsor our Food for Thought event series online or download a fillable sponsor form.
---
Fall for WIP
Fall for WIP is Women in Philanthropy's official kickoff. At this special event, investors learn how WIP is currently impacting women and children in the community and how they can get more involved via a committee or volunteering.
Sign up to sponsor our Fall for WIP event online or download a fillable sponsor form.
2022-2023 Signature Sponsor