View All News
Dr. Jabari Bodrick named Director of Education & Resiliency for United Way of the Midlands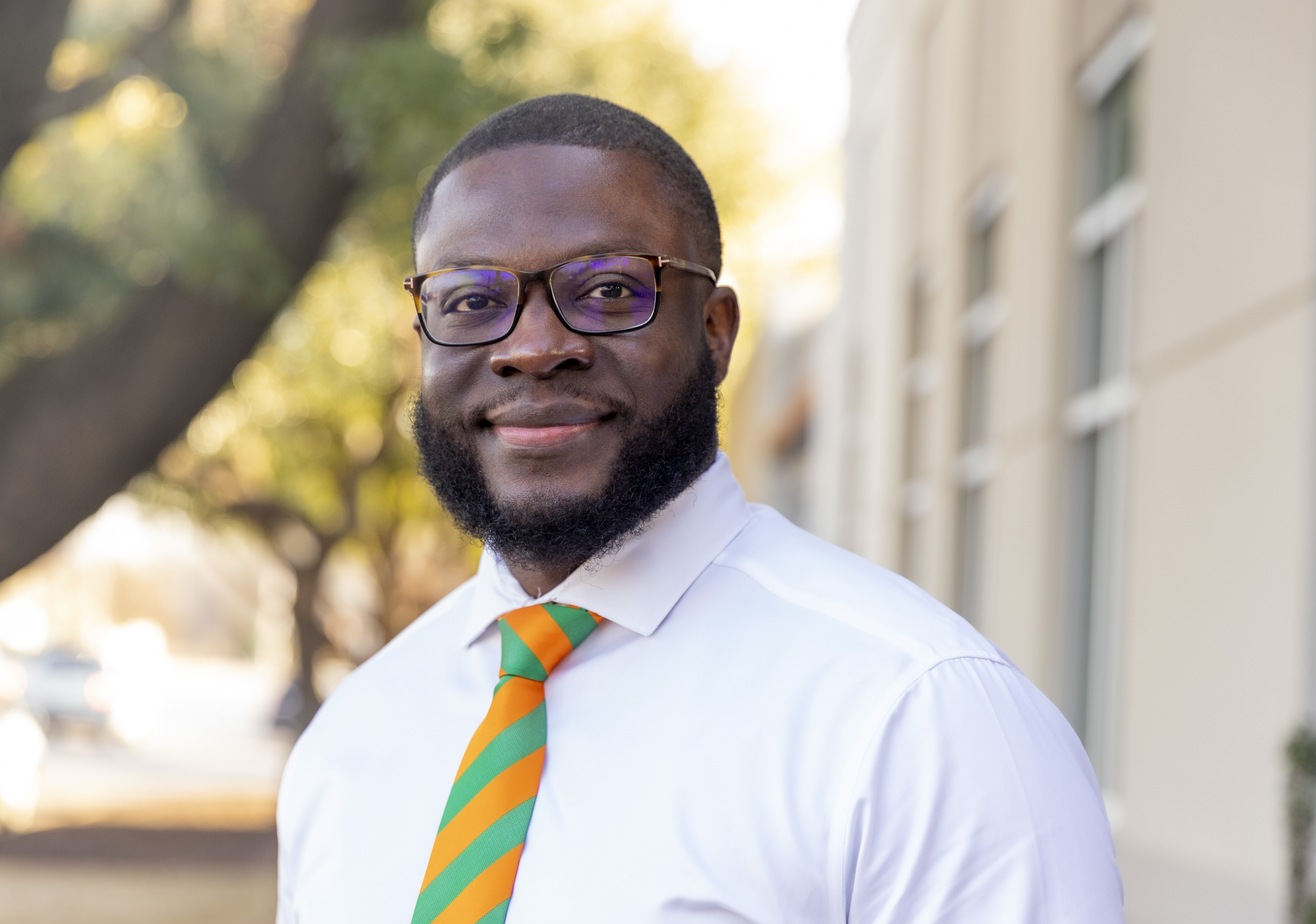 United Way of the Midlands welcomes Jabari Bodrick, Ph.D. as Director of Education & Resiliency to develop and implement strategies that advance United Way's community goals for education and youth success including its work to develop resiliency, early literacy and STEM.
"The United Way's mission, vision, and values align with my approach to community-engaged work," Bodrick said. "I appreciate the organization's ongoing commitment to positively impacting communities."
The Director of Education & Resiliency also oversees United Way's Midlands Reading Consortium (MRC), which provides a library of services including one-to-one tutoring, at-home libraries for students through the Be a Book Bunny initiative, classroom readings, parent engagement events and more, to ultimately foster a love of reading in pre-K through third-grade students and enhance their reading skills.  
"Bodrick's career at the University of South Carolina (UofSC) shows his commitment to serving students and providing opportunities for success, and we're excited to have him on our team," said Jennifer Moore, Vice President of Community Impact. 
As Director of Service-Learning and Community Engagement at UofSC, Bodrick founded and managed the Community Engaged Campus Experience for Youth program, which works to increase students' likelihood of attending college by introducing fourth and fifth-grade students from local Title I elementary schools to campus life at UofSC.
In this role, Bodrick will oversee United Way's Resilient Midlands work to prevent and mitigate the effects of Adverse Childhood Experiences. The position oversees funding and initiatives of our Two-Generation approach to stabilize families experiencing financial or housing instability.
Prior to this position, Bodrick served as the Associate Director of the Leadership and Service Center, where he collaborated with students, faculty, staff and other constituents to create impactful, campus-wide co-curricular learning experiences. He also oversaw the development, implementation and assessment of service-learning courses, community service efforts, civic engagement initiatives and food insecurity alleviation efforts. 
As Director of Education & Resiliency, "I hope to make meaningful, measurable, and sustainable contributions to the United Way of the Midlands' community goals for education and youth success," Bodrick said.
Alongside these efforts, Bodrick is a Columbia Food Policy Committee Member for the City of Columbia, which is finding solutions to problems in the Columbia food system and surrounding areas by educating government officials about food system issues, making policy recommendations, and fostering cooperation among private, public and nonprofit interests.
View All News