View All News
File your taxes for free with MyFreeTaxes.com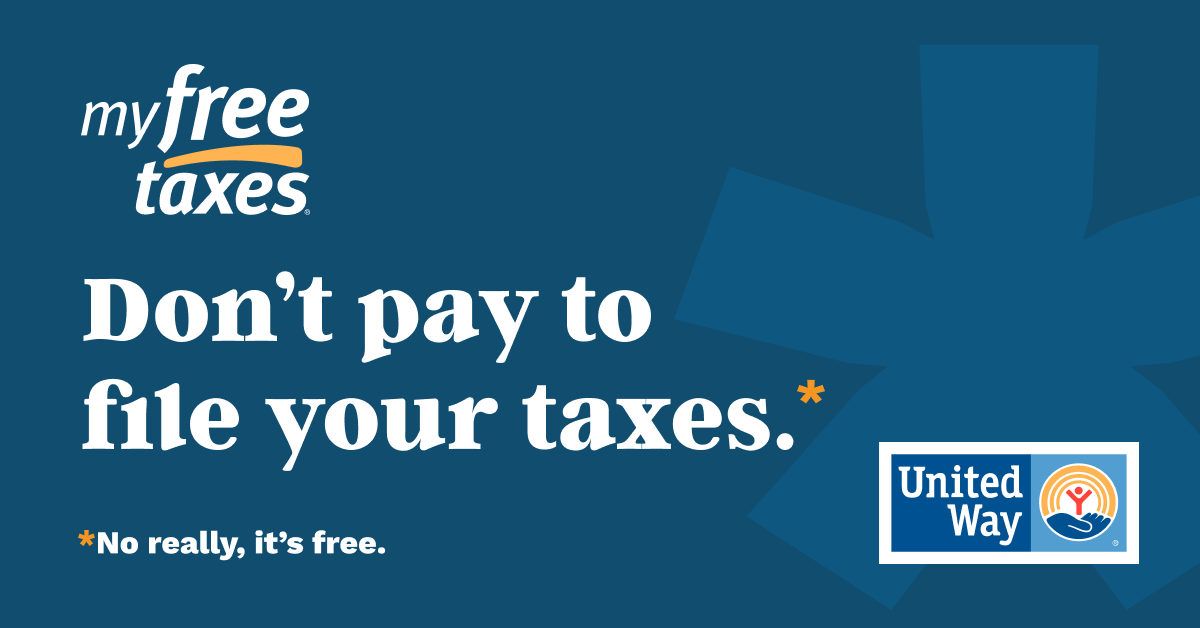 In 2019, United Way celebrates the 10th anniversary of helping people easily and accurately file their federal and state taxes through MyFreeTaxes. Since 2009:
Over 1.1 million people have used MyFreeTaxes, bringing over $1.7 billion of refunds back to our local communities.
MyFreeTaxes has helped individuals and households save $227 million in filing fees.
MyFreeTaxes has been powered by H&R Block's e-filing software to expand free filing.
MyFreeTaxes is a free, safe and easy way for individuals or households earning less than $66,000 to file federal and state taxes.
MyFreeTaxes is FREE, period. There are no upsells, ever.
Users can file federal and up to three state returns for free.
MyFreeTaxes offers most common forms for free, as well as specialized forms for self-employed filers—whether you're a freelancer, an independent contractor or have a side-job. All are FREE.
You can easily file your taxes using MyFreeTaxes.com from your mobile device, tablet or computer.
MyFreeTaxes is easy to use; just upload a picture of your W-2 to autofill your information.
The MyFreeTaxes filing software, provided by industry leader, H&R Block, uses the highest industry standards to safeguard taxpayer information and guarantee tax returns are 100 percent accurate and you receive your maximum refund.
MyFreeTaxes navigates filers through the new tax code to guarantee the maximum refund.
Don't stress over recent changes to tax laws. MyFreeTaxes software is up to date.
MyFreeTaxes is powered by H&R Block to guarantee you receive your maximum refund.
Most filers complete their taxes in under one hour and save an average of $200 in fees by using MyFreeTaxes instead of a paid tax preparer.
The software screens for credit and deduction eligibility such as the Earned Income Tax Credit (EITC) and the Child Tax Credit (CTC), to ensure filers receive their maximum tax refund.
View All News