View All News
Michael J. Mungo Foundation's $500,000 donation fuels expansion of United Way's 'Young Men United' to Irmo High School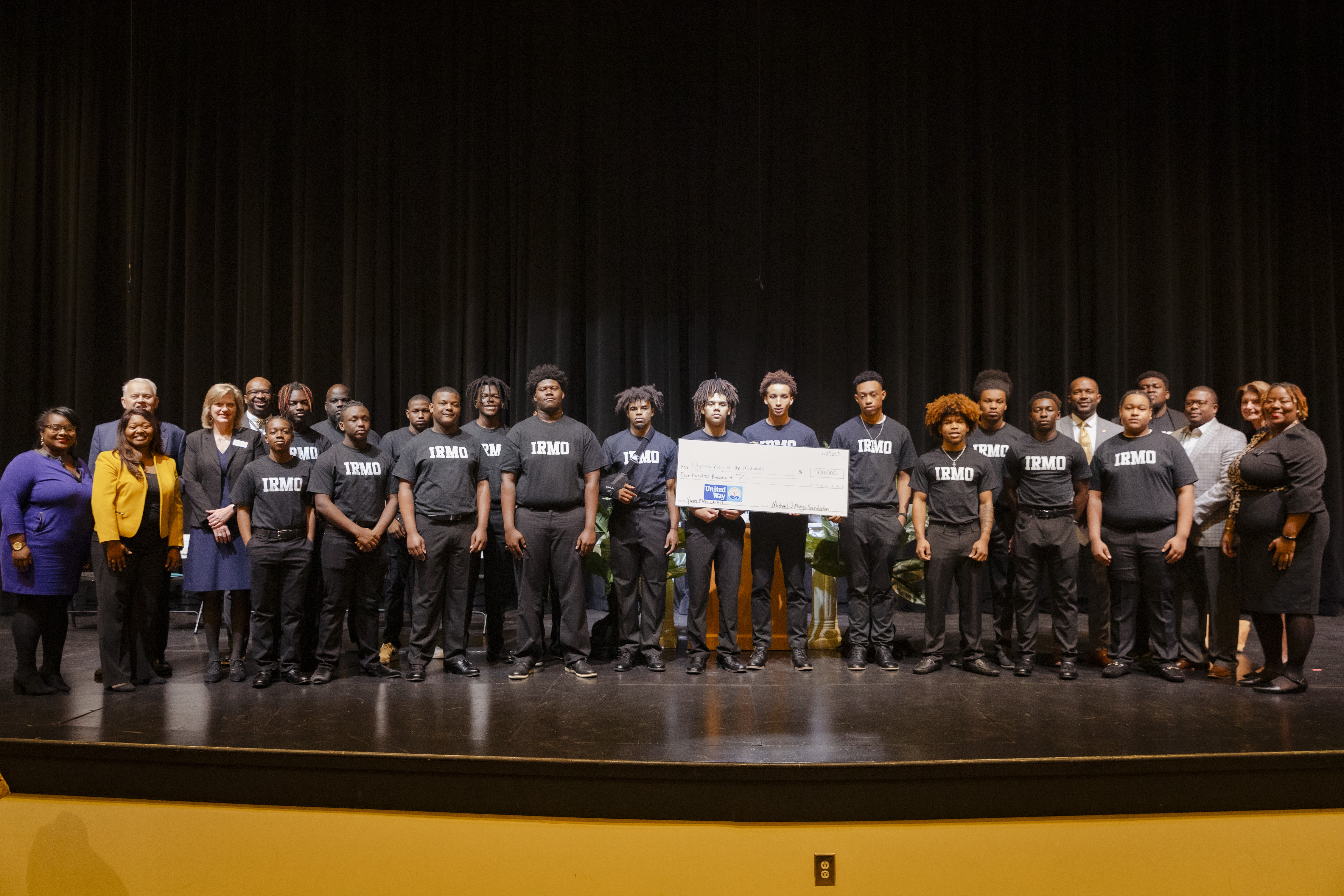 Today, United Way of the Midlands announced the Michael J. Mungo Foundation's $500,000 contribution to the United Way's Young Men United program. This donation will enable the expansion of the program, now reaching the halls of Irmo High School.
"Education is the cornerstone of a brighter future for our youth, and we are thrilled to be part of a program that focuses on empowering young men to excel in their educational journey," said Stewart Mungo, Chairman of the Michael J. Mungo Foundation. "By expanding the Young Men United program to Irmo High School, we hope to make a meaningful difference in the lives of these young individuals, fostering their growth and success."
The Michael J. Mungo Foundation's $500,000 donation will further enhance the program's reach and effectiveness. A significant portion of this contribution will be dedicated to funding the expansion to include an initial 25 young men of color from Irmo High School, broadening the program's scope and impact within the community.
YMU reaches young men of color at the start of their sophomore and junior years of high school with mentorship, paid internships and professional engagement opportunities. The program's goal is to increase postsecondary education, retention and improve workforce development. 

"The expansion of the Young Men United program to Irmo High School is a testament to the power of collaboration between foundations, educational institutions, and community organizations," said Sara Fawcett, President & CEO of United Way of the Midlands. "It is a step towards a more inclusive and equitable future for young men in the Midlands."

YMU is modeled after the MKE Fellows Institute in Milwaukee, which began in 2012 as a college enrollment and internship program but has grown to a continuum of services to advance young men. YMU offers this continuum with individualized student support through case management coaches to ensure the young men stay on track.
Since its inception in Spring 2023, YMU has grown to serve more than 75 students and will eventually expand to serve 200 total students over six years. Eau Claire, Columbia and Richland Northeast are three additional high schools currently participating in YMU.

"With support from organizations like the Michael J. Mungo Foundation, this program can continue to provide mentorship, resources, and opportunities to young men of color, helping them overcome challenges and achieve their goals," said Jabari Bodrick, Ph.D., Education & Resiliency Director of United Way of the Midlands. "We look forward to working with school districts throughout the Midlands to provide these young men with the support they need to reach their full potential."

If you are interested in serving as a mentor or learning more about YMU, visit uway.org/ymu. 
View All News