Why give to United Way?

Three reasons to choose United Way of the Midlands for your charitable giving:

By pooling money and resources, United Way of the Midlands can address big problems in our communities more effectively than smaller organizations.
All of your money stays right here in the community to help those who need it.
You can trust that United Way of the Midlands will be a good steward of your donation. We received the coveted Four Star Charity award from Charity Navigator, an organization that ranks how effectively nonprofits use their donations and their level of commitment to good governance and transparency. This designation is rare and only given to organizations that go above and beyond to use donations wisely. Learn more about our Four Star Charity ranking.

Is my donation secure?

Absolutely. The security and confidentiality of your information is our highest priority. We use industry-standard SSL (secure socket layer) technology to protect your information and provide a safe and secure environment for online donations. We will not sell, trade or share your personal information with anyone else, nor send donor mailings on behalf of other organizations, and we will only share personal information if you have given us specific permission to do so.

Is my donation tax-deductible?

All gifts to made to United Way of the Midlands (Tax ID#:57-0314396) are tax deductible. United Way of the Midlands is a 501(c)3 tax-exempt organization and your donation is tax-deductible within the guidelines of U.S. law. To claim a donation as a deduction on your U.S. taxes, please keep your email donation receipt as your official record. We'll send it to you upon successful completion of your donation.

Do I get a receipt?

A donation receipt will be sent to you at the email address you provide on this form. Please be sure to keep a copy of your receipt for tax purposes. If you select a recurring donation, you will be sent an individual receipt each month when your donation is processed.

What giving levels are available?

$500 | Young Leaders Society or Women in Philanthropy

For $500 annually, you can join YLS or WIP. (Please note that for YLS members in their 30s, the required donation is $1,000 annually.)

Learn more about the benefits of joining Young Leaders Society or Women in Philanthropy

---

$1,000 | Palmetto Society

The Palmetto Society was established in 1984 and currently consists of more than 1,500 individuals who contribute $1,000 or more annually. The Palmetto Society is the sponsor and host of the Humanitarian of the Year dinner. Palmetto Society donors are recognized in United Way of the Midlands' annual report.

$2,500 | Silver Palmetto Society   
$5,000 | Gold Palmetto Society  

These recognition levels were created to honor Palmetto Society donors who exhibit an even greater commitment to United Way of the Midlands. A special event is held once a year for all members of the Silver  & Gold societies.

Learn more about the benefits of joining The Palmetto Society

---

$10,000 | Tocqueville Society

The Tocqueville Society was founded by United Way of America in 1972 to honor living and family foundations and persons who achieve high levels of personal giving--over $10,000 per year. This society exists in the Midlands due to the generosity of business and community leaders who demonstrate their commitment to their community.

Learn more about the benefits of joining The Tocqueville Society

How do I make changes to my recurring gift?

Contact us at donorservices@uway.org and we will be happy to edit your recurring gift for you.

Other ways to give


Leave a Legacy Gift
Planned gifts are for all ages. Fund the future by endowing your annual gift.

Donate Stock
Giving long-term, appreciated securities may provide greater benefits to you and the United Way.

Contact GB Olsen to find out more about Legacy Gifts and Stock Donations.
Local
Your gift stays in the Midlands to improve the places you live, work, and play.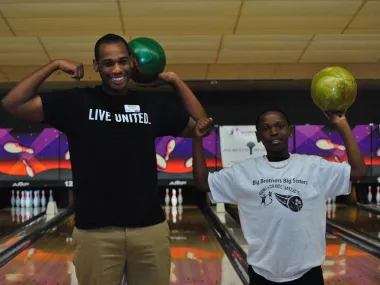 Powerful
Your donation is amplified when combined with other gifts to do bigger projects.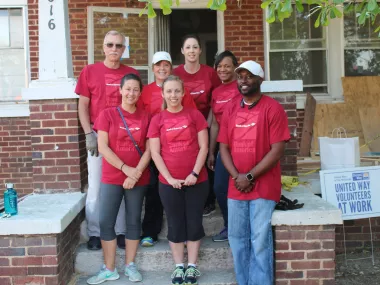 Effective
We use data and research to figure out where we can be most effective.