View All Stories
6 Tips for Setting Intentions in the New Year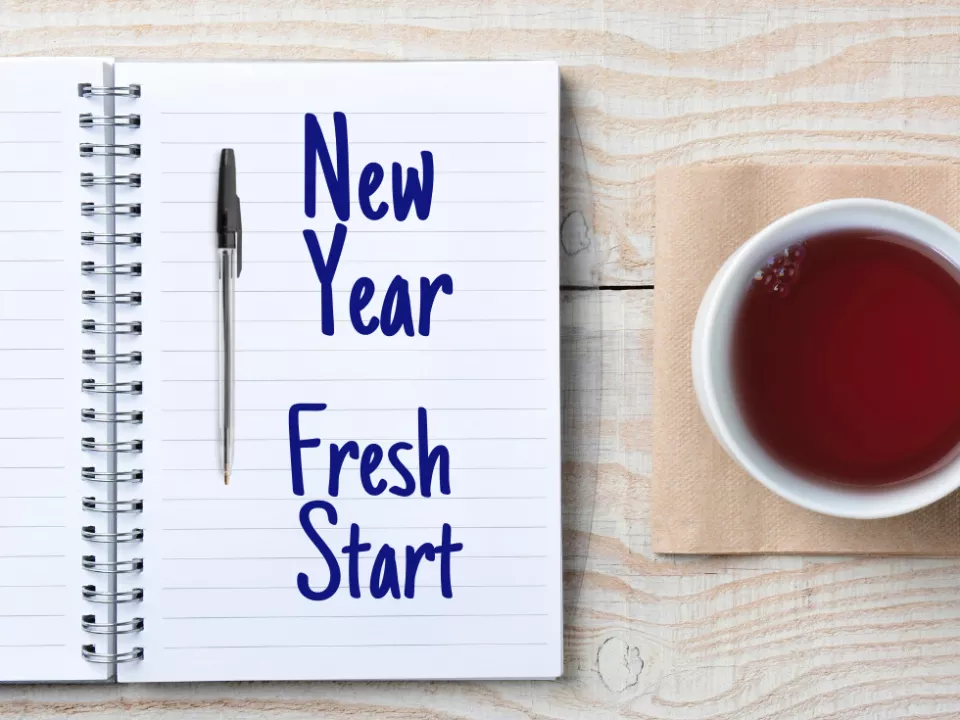 It's the time of year many of us set ambitious goals for the year ahead with little strategy for achieving them. In fact, only 8% of us will succeed! Fortunately, research shows us a better path to success. These tips will help set you up for success and get you on track for resolution victory.
1.    Reflect on last year's wins and losses
Let's face it. The past couple of years have been tough. Reflecting on both the good and bad allows us to begin from a place of gratitude and appreciation. Even when life is challenging, we can still find the silver linings that make us stronger as a result. 
2.    Start small and be specific
New Year resolutions often require lifestyle changes that can set us up for failure. By breaking down goals into smaller steps with a detailed timeline, we make our goals more achievable. SMART goals are a great point of reference: make your goals specific, measurable, attainable, realistic and time bound.
3.    Find your why
When planning your goals, take time to consider why these goals are important to you. What are the deep internal reasons you aspire to achieve this goal? What are the benefits of achieving it? 
4.    Write monthly intentions
When breaking down goals into smaller steps, consider how setting monthly intentions can help you reach these goals by focusing on habits or themes necessary for success. 
5.    Find a partner for accountability
Holding yourself accountable is necessary, but it can be hard. Research reveals that enlisting the help of someone else or simply telling someone about your aspirations can increase your chances of success by as much as 95%! 
6.    Reward yourself
The timeline you created will come in handy when recognizing the small wins that add up to big results. For each small step you achieve, make a note of it then treat yourself to something that brings you joy – you deserve it!
Source: The Well
View All Stories