View All Stories
60 Years of Smiles....and Counting!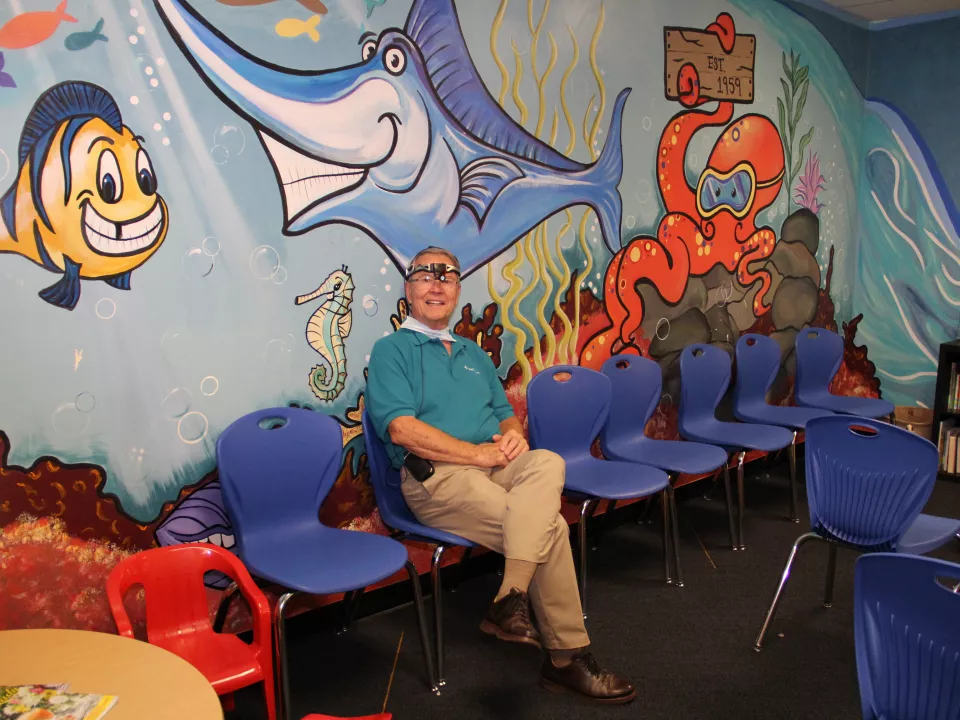 As of September 2019, the children's dental clinic, now a part of WellPartners, is celebrating 60 years of providing free dental care for children. At the core of this program are dedicated volunteers like Dr. Lynn Campbell.

Dr. Campbell has been a volunteer dentist for 58 years and was helping before WellPartners was even called WellPartners!

Since his early years as a volunteer, he has seen that children, usually five or six years old, were losing permanent molars and had rotting teeth simply because they did not have access to consistent, long-term care.

Dr. Campbell said, "That's when you get into trouble, and kids lose the teeth they were supposed to keep the rest of their life."

The care that has been provided through the adult and children's dental clinics would be unavailable without dedicated volunteers like Dr. Campbell. Since 1959, 145 volunteer dentists and registered hygienists, 6 dental residents and 36 Midlands Technical College hygiene and dental assisting students have provided free services through these clinics.

Dr. Campbell still volunteers today even though he is retired from the private sector of dentistry. He began volunteering in 1965 and believes that "if you've got the ability to give back, then do it."

Thanks to volunteers like Dr. Campbell and donors like you, last year 2,970 adults and children visited the dental and eye clinics at WellPartners,  totaling almost 6,500 visits.

Learn more at wellpartners.org.
View All Stories