View All Stories
Brookland-Lakeview Empowerment Center: Preserving History, Empowering Youth and Seniors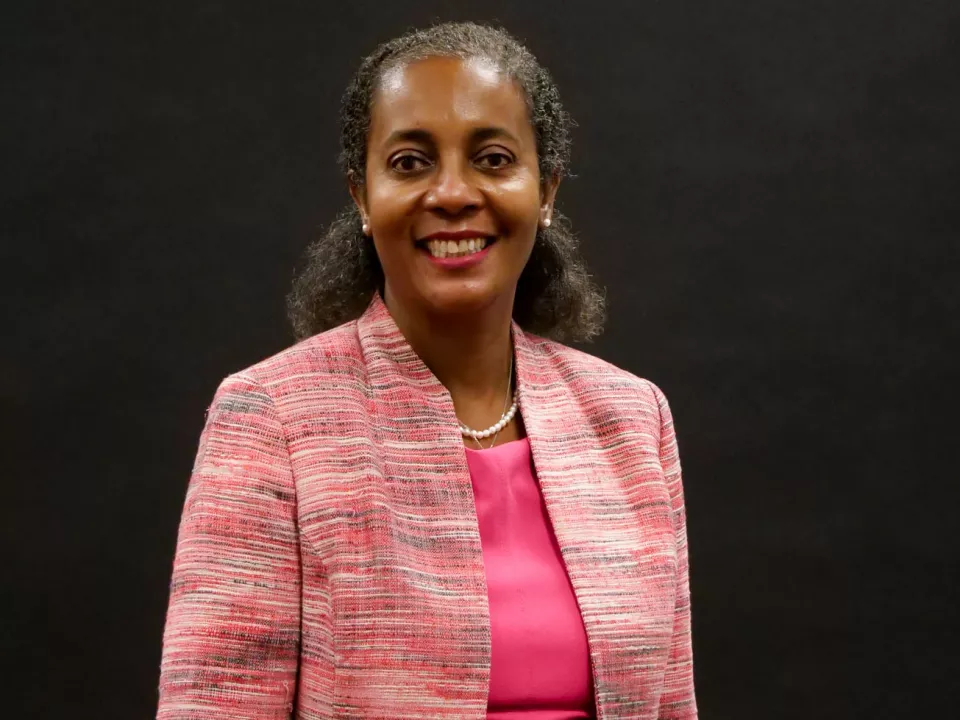 Housed in a formerly segregated school, Brookland-Lakeview Empowerment Center (BLEC) works to preserve Lakeview School's rich history while educating and empowering seniors and youth through various avenues.
The Brookland Center for Community Economic Change (BCCEC) acquired BLEC in 2004. And since 2018, it's been under the direction of Cindye Richburg-Cotton, Executive Director, who transitioned from the higher education sector to the nonprofit sector to have a different impact on the community.
"I love the work that I do and it's just so impactful," said Richburg-Cotton. "It was impactful being a teacher and administrator working in higher ed., but it's a different kind of impact when you're working in the community."
In 2020, the Lakeview School received a historical marker approved by the South Carolina Department of Archives and History, making it the first all-African American school in Lexington County recognized with the marker. One side reads, "This was the last site of a segregated school for Black residents of Brookland-Cayce School District with roots to at least the 1900s. First called the Brookland or New Brookland Colored School. It was located on Lacy Street by c.1931 when it served grades 1-8. Grade 11 was added in 1938-39, making it then a 4-year high school with 4 initial graduates. In 1939, the community renamed the school 'Lakeview' for its location overlooking nearby 'Horseshoe Lake.'"
The other side reads, in part, "Lakeview left its wooden facility on Lacy Street in 1949, when the school moved to a new brick building at [its current site]." During Lakeview School's existence, it received state equalization funds as part of "an effort to preserve segregation by upgrading the quality of African American schools." Richburg-Cotton said these funds were used to build the gymnasium, elementary wing, fine arts wing and a portion of the administrative office. She also expressed that this school provided quality education and a sense of community since many of the students lived in the neighborhood.
According to the historical marker, "In 1968, the school district closed Lakeview amid efforts at desegregation. A year later, the campus was repurposed for the new Northside Middle School."
Richburg-Cotton said the center is working to develop a museum that will tell the history of a segregated school.
"It's important for us to preserve the history and to tell the story—it's educating the community," she said. "We need to be able to let people know what experiences people had from that period. I think knowing your past and knowing your history makes people stronger; it empowers them. And you can learn from the past and be better people."
United Way of the Midlands granted BLEC $50,000 to support the development and expansion of the Lakeview Historical Museum and Cultural Arts Center at BLEC.
"Any time you get an opportunity to tell history—to display history—it's an educational moment, a learning moment for everyone. You'll be able to be empowered by the history of the past," said Richburg-Cotton.
Richburg-Cotton said Black history serves as a source of inspiration for her and others. As a first-generation college student herself, she has a personal connection to the positive and accurate representation of what people who look like her can do for young people.
"Black history means being motivated by everyone who's done great things, and saying, 'You know what, I can do those things too.'"
More about the Brookland-Lakeview Empowerment Center
The BLEC operates as a food hub, as they distribute food boxes to seniors, house a diabetic food pantry for people who self-identify as diabetic, and partner with the summer feeding program in which they give over 100,000 meals to low- to moderate-income youth and teens in Lexington and Richland counties over the course of three summer months.
The center also provides educational programs for youth and teens, such as an after-school program, summer camp, homework assistance and tutoring.
BLEC has initiated two new programs: The Diabetes Intervention program and the Mental Health Aid Training program. The Diabetes Intervention program is designed for families with at least one diabetic family member to receive education and support on how to manage their diabetes. Twenty-one participants are enrolled into a cohort every three months. Although the program is available to everyone, the primary target is African Americans and Hispanics to address the astronomical rate of diabetic people in communities of color. Richburg-Cotton stated that they've hired someone who's bilingual to recruit and properly assist Hispanics when they enter the program.
The Mental Health Aid Training program is intended to train people so they can serve as first-responders for mental health.  
"What we're trying to do is saturate the community with first-aid responders so that you can recognize the signs of depression and anxiety and mental illness in people of all ages, so we can provide them with the assistance and support that they need to get help," said Richburg-Cotton.
According to the National Alliance of Mental Illness (NAMI), nearly 20 percent of high school students report serious thoughts about suicide. These statistics served as a catalyst to start the Youth Mental Health First Aid training for adults who work with youth.
"As a child, I don't remember anyone ever referencing or using the words 'mental illness,' even though we knew there were family members who obviously had mental illness or mental challenges. But it wasn't anything people talked about," said Richburg-Cotton.
She is hopeful this training will assist in destigmatizing mental health.  
View All Stories