View All Stories
EmpowerHER with Self-Sufficiency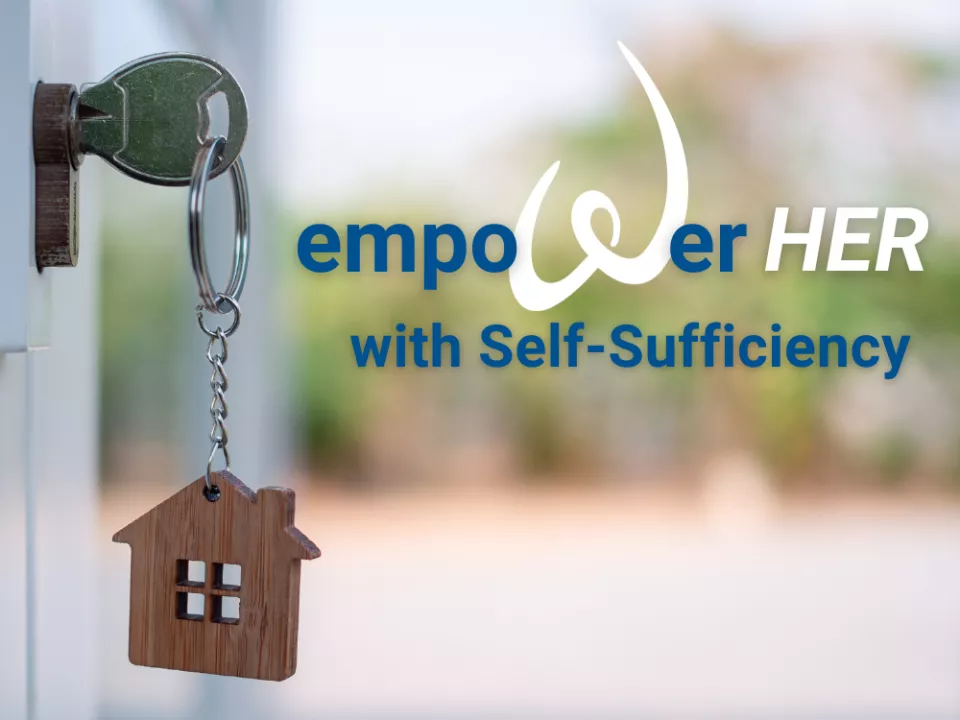 Mariah Williams had always prided herself on her independence, but the beginning of this year dealt her a major setback. She found herself laid off from both of her full-time jobs, leaving her in a precarious situation. To make matters worse, the lease on her current rental home expired, and without proof of income, she was unable to secure a new place to live. Desperate and with limited resources, Mariah and her son ended up in an extended stay hotel for two months.
Just when it seemed like hope was slipping away, a beacon of light appeared in the form of Homeless No More's St. Lawrence Place. This temporary shelter provided Mariah with not only a roof over her head but also an introduction to a life-changing opportunity. St. Lawrence Place became her advocate when reaching out to Women in Philanthropy.
Grateful for the support she received, Mariah couldn't help but express her heartfelt appreciation for Women in Philanthropy. "I would like to give special thanks and total appreciation to Women in Philanthropy," she said. The organization, with its commitment to helping people reintegrate into society successfully, proved to be the lifeline Mariah needed.
Women in Philanthropy acted promptly and efficiently to address Mariah's needs. The organization, recognizing the urgency of her situation, assisted with her first month's rent and security deposit, allowing her to move into affordable housing. What set this assistance apart was the personal touch – the funding was hand-delivered to Mariah, a gesture that overwhelmed her with gratitude.
"WIP is an amazing organization for the community," Mariah said. "They strive on giving back and helping to their utmost best." The assistance provided by Women in Philanthropy not only secured Mariah's place in affordable housing but also marked a turning point in her life. The organization's dedication to making a positive impact resonated deeply with Mariah, and she expressed, "Thank you, Women in Philanthropy; thank you for making my transition to affordable housing a success. Forever, I will be grateful to this organization."
View All Stories