View All Stories
MRC AmeriCorps Spotlight: Deja Vaughn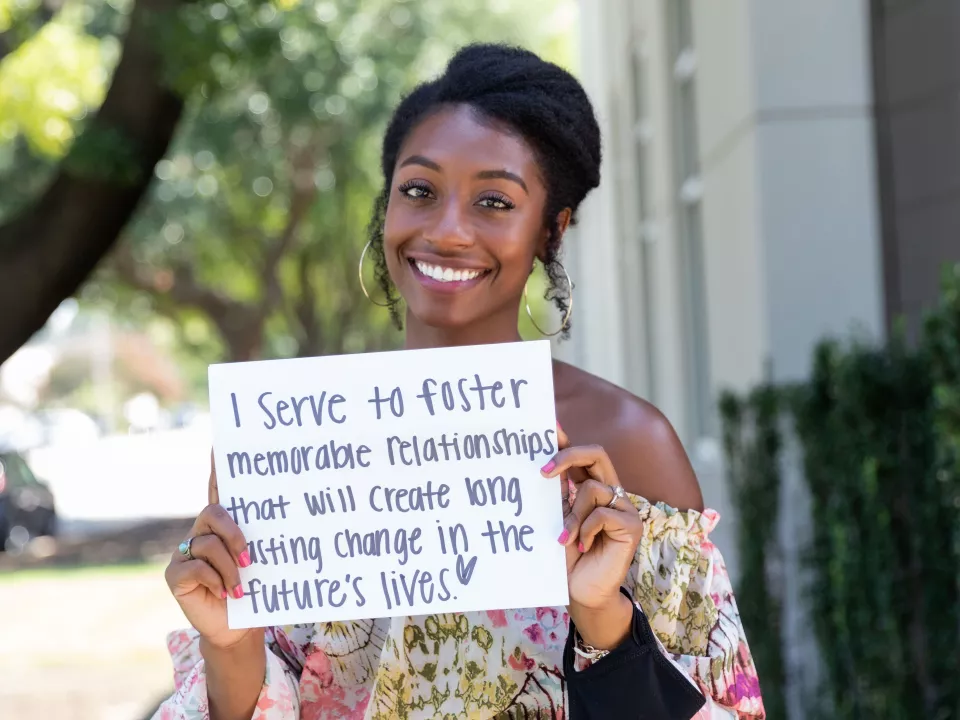 Deja Vaughn is a graduate of the University of South Carolina, where she earned a Bachelor of Arts in Visual Communications, and currently serves as a returning MRC AmeriCorps School Liaison. 
Vaughn said she "became an AmeriCorps member to foster memorable relationships that will create long lasting change in the lives of others." When asked how she hopes to inspire the MRC students this year, she expressed her hopes "to show them that there is a fun way to read while learning to excel." 
MRC tutors and liaisons are put in place to inspire our youth and develop a love for reading and learning, but Vaughn feels it's important to note ways they've motivated her as well: "The students brighten my day more than they know. Their energy, their eagerness to learn and to improve every session at such a young age is inspiring to me as a young adult." And she hopes to have an opportunity to serve in person this year and make those personal connections with students and teachers. 
Vaughn believes each one of us is a leader, and we all have different leadership qualities that make us who we are. She's been able to grasp what her leadership skills are the past two years as an AmeriCorps member. 
While attending the university, she received The Outstanding Achievement and Student Triumph award in 2017 and 2018. She also chartered the student organization, Care-olina Animal Advocates, which "strives to make changes in the student body, university, community, and planet as a whole through activism," according to the Garnet Gate site. 
Vaughn was also Miss North America 2020 and has volunteered with several organizations, including Transitions Homeless Center, the Cinderella Project, the Boys & Girls Clubs and Hush No More. 
View All Stories