View All Stories
Women in Philanthropy Donor Reflects on Black History Month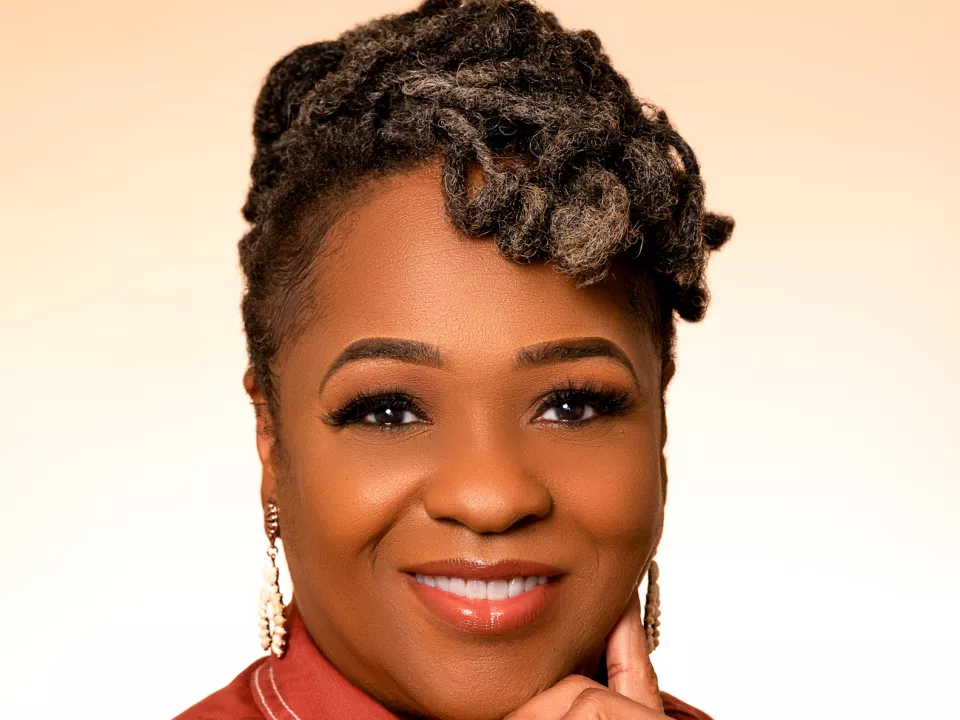 Black History Month serves as an additional opportunity to stop and reflect on the achievements made by Black leaders of both the past and present. This month, we're spotlighting one of Women in Philanthropy's own sheros, Tammy Jones.  
Tammy Jones is employed with BlueCross BlueShield of SC and will celebrate 24 years of service in May 2023. During her tenure, she has held five positions. She spent 10 years as a Corporate Training Specialist delivering high-impact curricula to various audiences across the corporation. 
 Tammy's passion for the learning profession prompted her to create GoodmanJones Training and Consulting. A budding company dedicated to facilitating professional and personal development classes for people of all ages.  
Tammy earned a Bachelor of Arts in Public Affairs from Columbia College and a Master's in Education with an emphasis in Adult Learning and Training from the University of Phoenix. She is a Certified DiSC facilitator and a recent graduate of the United Way's Blueprint for Leadership program.  
Over the last few years, Tammy reinvigorated her volunteerism by joining Women in Philanthropy and co-facilitating life skills classes for Homeless No More. She now serves on WIP's executive board as the Events Co-Chair.  And recently became a member of the Board of Directors for The Hive Community Circle, a non-profit organization dedicated to servicing marginalized survivors of sexual assault and intimate partner violence.  
During our Q&A, Tammy discussed what Black History Month means to her, her positive influences, why she joined WIP and the message she hopes to send to the next generation. 
What does Black History Month mean to you? 
Growing up Black History month always gave me a sense of pride. It was empowering to study about people who looked like me even if it was only one time a year. Black History month means there are at least 28 days of focused earning and unlearning that introduces the world (and us) to Black people beyond the narrative. It's a time of reflection, celebration and elevation.  
Name someone you credit for helping shape you into the person you are today. What makes/made them influential to you?
My mother. She was influential to me because of her grit, resiliency, compassion, hospitality, encouragement and love. I could go on, but I'll stop here.  
What inspired you to get involved with Women in Philanthropy? 
The first Leadership Breakfast I attended featured a speaker who talked about financial sustainability and helping women become self-sufficient.  I knew then I had to be a part of this work.   
What is a message you hope to send to today's youth by being a philanthropist?  
You don't have to be wealthy or rich to be a philanthropist. But you do need a heart to care and a will to help.  
Was there anything I didn't ask that you'd like to share? If so, please do so.
I can't think of anything else other than- Black History doesn't start with slavery. It is important for us to know where we come from-other than a plantation. Also, Black History is American History- it's important for everyone to know it.  
View All Stories