View All Stories
Women in Philanthropy donor reflects on National Hispanic Heritage Month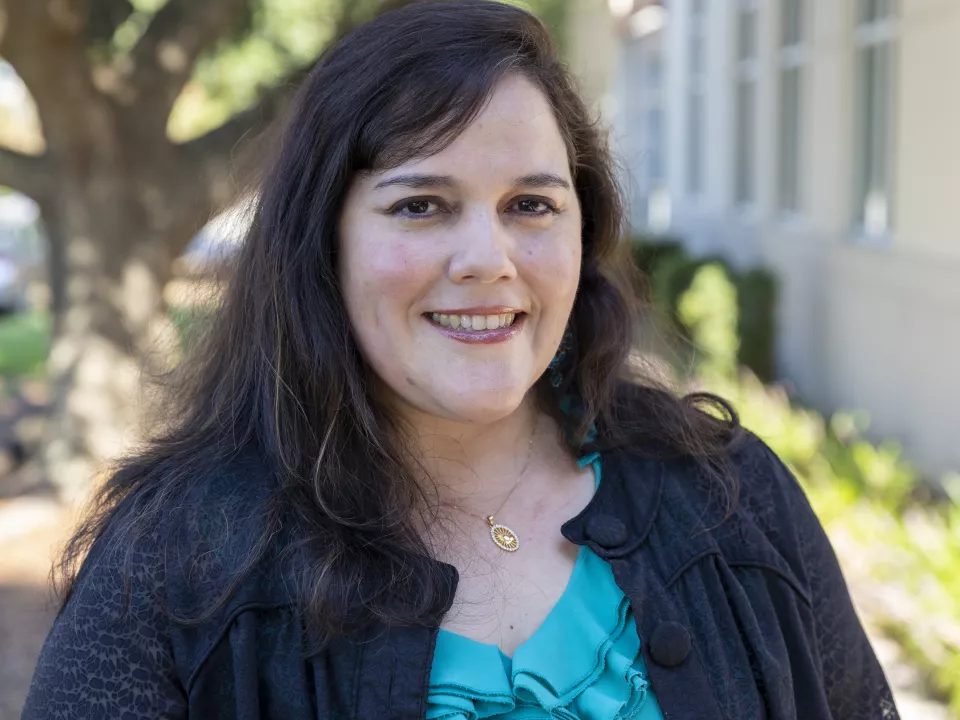 United Way of the Midlands' Women in Philanthropy is closing out National Hispanic Heritage Month by featuring Paola Portman, Women in Philanthropy donor and Senior Business Analyst in Electric Transmission at Dominion Energy (Columbia, SC). In this feature, Paola discusses what the month means to her, who her influences are, favorite aspects of Hispanic culture, and shares how she's transformed into the leader she is today.
After being a team leader for United Way's campaign for several years, Paola learned about the varying engagement networks the organization offers and WIP piqued her interest. "After learning more about WIP and how they help women and children in our communities, I wanted to be part of it and see how I can contribute," she said. Paola currently serves as the Chair of WIP's Grants and Initiatives Committee, overseeing the committee's work of reviewing grant proposals and choosing community partners to recommend to the WIP Executive Committee to fund and partner with through volunteerism.
Paola's Early Life
Paola's a native of Lima, Peru, and remembers her family cooking with fresh ingredients because of the ease of access to open markets and limited grocery stores with refrigeration, as well as trips to the bakery for bread and teatime at her grandmother's house.
Fortunately, Paola didn't have to look beyond her childhood home to find a positive role model because her father exemplified the power of having a strong work ethic, being resilient, and navigating through life's uncertain circumstances. When reflecting on the positive influences she's had throughout her life, she recounted her parent's courage in taking a leap of faith by leaving everything they knew and following her dad's job to the U.S.
Cultural Appreciation
"Even though I was a kid when we moved from Peru to the U.S. and assimilated to the culture around me, I still hold onto our values, special holidays, traditions, and of course the food." Some of her favorite parts of her culture are the familial bonds, celebrating Peru's Independence annually on July 28, and eating ceviche, her favorite Peruvian cuisine.
Knowing firsthand the importance of representation and having a positive role model inside the home, the life lessons Paola's father instilled in her were passed down to her own children. She explained that she's raising her children to be leaders, while she continuously develops her personal leadership skills and societal contributions. "I hope to instill in them to have kindness while maintaining their integrity, to not give up just because there may be a small setback, and to be accountable and honest."
National Hispanic Heritage Month
When asked what National Hispanic Heritage Month means to her, she said it serves as a reminder of Hispanic and Latin Americans' contributions. "Integrating work ethic, different points of view, culture, and personalities enhance the makeup of our community and allow for inclusivity; therefore, it is important to be reminded of their existence."
National Hispanic Heritage Month is celebrated annually from September 15 through October 15 to recognize, acknowledge, and appreciate the rich history and culture found within Hispanic and Latin American communities. Although this is an important time to localize the stories of people making a difference, United Way of the Midlands recognizes the value Hispanic and Latin American populations contribute to our society year-round.
View All Stories