View All Stories
Women's History Month Spotlight: Dr. Roslyn Artis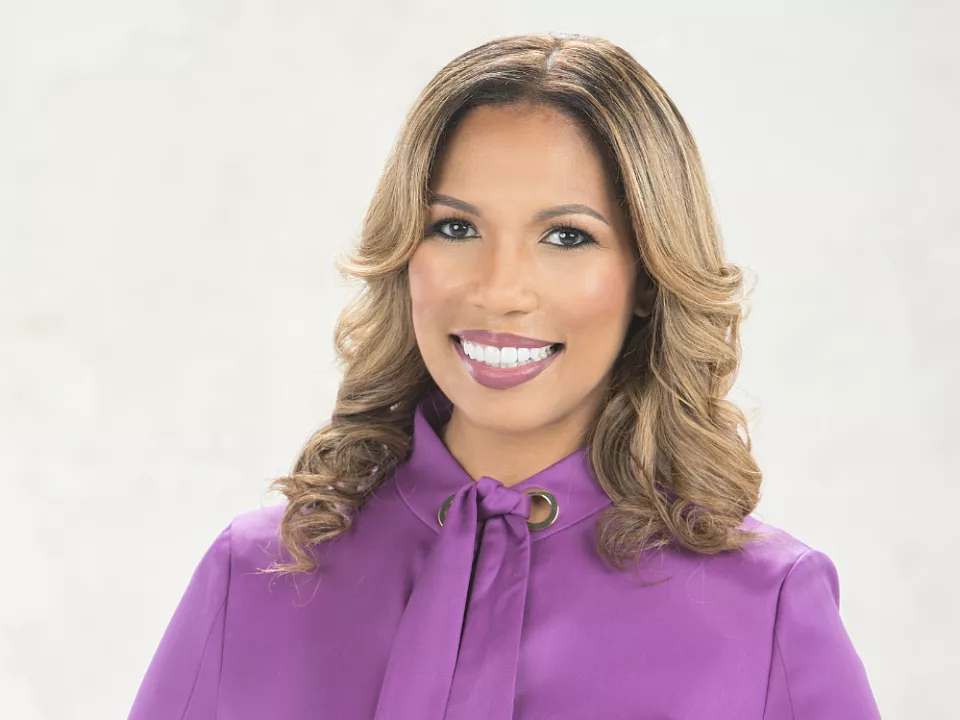 This Women's History Month, we celebrate the sheroes in our Midlands community paving the way for future generations of women leaders. Roslyn Clark Artis, J.D., Ed., has led Benedict College as its first woman president since her unanimous appointment by the Board of Trustees in 2017. Among her numerous board placements, Dr. Artis is United Way of the Midlands' current Board Chair and the MacKenzie Scott Gift Advisory Committee Co-Chair.
Dr. Artis is devoted to transforming colleges and universities that serve underrepresented people of color and has been recognized locally and nationally for her efforts as a transformative leader in higher education. To name a few, "In 2018, she was named 'Female HBCU President of the Year' by HBCU Digest. In 2019, Dr. Artis was named to Diverse Issues in Higher Education's 'Top 35 Leading Women in Higher Education.' In 2020, Dr. Artis was named 'President of the Year' by Higher Ed Dive for her leadership in navigating the unprecedented challenges of 2020."
"Under Dr. Artis' leadership, Benedict College was awarded the 2019 American Council on Education (ACE) Fidelity Investments Award for Institutional Transformation. The award recognizes institutions that have responded to higher education challenges in innovative and creative ways and achieved dramatic results in a short period of time. Benedict was also named 2019 HBCU of the Year by the HBCU Digest."
"Dr. Artis is a graduate of Vanderbilt University, where she earned a Doctorate in Higher Education Leadership and Policy. She also holds a Juris Doctorate from West Virginia University College of Law, and her Bachelor of Arts degree in Political science from sister HBCU, West Virginia State University. The consummate professional, Dr. Artis also holds a Certificate of Fundraising Management from Indiana University and a Certificate of Mastery in Prior Learning Assessment from DePaul University."
During this recent Q&A, we learned about some of the women trailblazers Dr. Artis admires, she offers advice to the next generation of women leaders and more.
What does Women's History Month mean to you? 
Women's History Month affords us the opportunity to pause, remember, learn, reflect on, and amplify to the legacy and contributions of women.  
Describe a woman throughout history who has inspired you. What lessons did they teach you? 
 I am particularly inspired by women who have blazed trails in law and education. Ruth Bader Ginsburg had a seismic impact on the fight for equality for women. Her efforts inspired, and to some extent, paved the way for modern-day giants like Justice Ketanji Brown. In education, I draw inspiration from Mary McLeod Bethune, founder of Sister HBCU, Bethune Cookman University and Elizabeth Evelyn Wright, founder of Sister HBCU Voorhees University. Each of these women are shining exemplars of resilience, determination, industriousness and academic excellence. I honor their legacy and endeavor to lead by their examples. 
What advice would you give to the next generation of woman leaders?
 I tell aspiring women leaders to be careful, prayerful but never fearful. We have to be bold in our leadership while exhibiting empathy, self-awareness and a thoughtful approach to decision-making.  A good sense of humor is also an asset! 
What is a message you hope to send to today's youth by being a philanthropist?
Commit to and contribute to something bigger than yourself.  Legacy and impact are measured by what you give, not what you get!
Was there anything I didn't ask that you'd like to share? If so, please do so. 
One of the best ways to honor Women's History Month is to mentor a woman - we must always lift as we climb!
Interested in learning more about Dr. Artis? Read her full bio.
View All Stories